In the heart of Los Angeles, the West Adams neighborhood holds a rich history and is experiencing a remarkable resurgence. Once abandoned by its affluent residents during the city's expansion in the early 20th century, West Adams is now undergoing a rapid rejuvenation. Factors such as the Expo rail line, proximity to Silicon Beach and El Segundo's tech hubs, development in surrounding areas, and Opportunity Zone designations have contributed to its newfound popularity.
Situated between Culver City to the west, Jefferson Park and Leimert Park to the east, Baldwin Hills to the south, and Interstate 10 to the north, this 1.5-square-mile neighborhood is known for its vibrant commercial districts along West Adams Boulevard and Jefferson Boulevard. Over the past few years, the area has seen the emergence of popular restaurants like Mizlala and trendy coffee shops such as Highly Likely, attracting people from all over the city.
West Adams features a predominance of compact single-family houses, reminiscent of the Spanish and Tudor styles popularized a century ago. Buy a West Adams home, these charming homes, typically on lots ranging from 4,500 to 5,500 square feet, offer a smaller-scale version of the architectural splendor found in Carthay or West Hollywood. In some cases, newly renovated residences with immaculate lawns stand side by side with older, distressed homes, creating a unique blend of character.
For enthusiasts of architectural heritage, West Adams is a dream come true. The neighborhood boasts an impressive array of historic architecture, including notable Craftsman homes, Beaux-Arts designs, Queen Anne styles, Gothic Revival structures, and Victorian mansions. In fact, West Adams is renowned for having one of the largest collections of historic houses and small mansions west of the Mississippi River. Find the best Los Angeles real estate agent to take you on a leisurely drive through its avenues unveils a captivating display of architectural genres and styles from the late 1880s to 1925. Notable landmarks include the last remaining Greene and Greene (pioneers of the Craftsman style) house in Los Angeles, the historic Forthmann House dating back to 1887, the majestic John B. Cane Victorian, and the iconic Fisher-Diaz funeral home featured in the television series "Six Feet Under." West Adams is home to more than 70 sites recognized as Historic-Cultural Monuments, California Historic Landmarks, or listed on the National Register of Historic Places.
West Adams is a vibrant center of black culture in Los Angeles. The neighborhood has a rich history of fostering African American excellence, providing a haven for successful black families in the early 20th century. Prominent figures, institutions like the Golden State Mutual Life Insurance Company, and cultural landmarks like the African American Firefighter Museum contribute to the area's heritage. Festivals, events, and proximity to Leimert Park further celebrate the neighborhood's black cultural roots. West Adams is a remarkable place to experience the intersection of history, community, and African American culture in Los Angeles.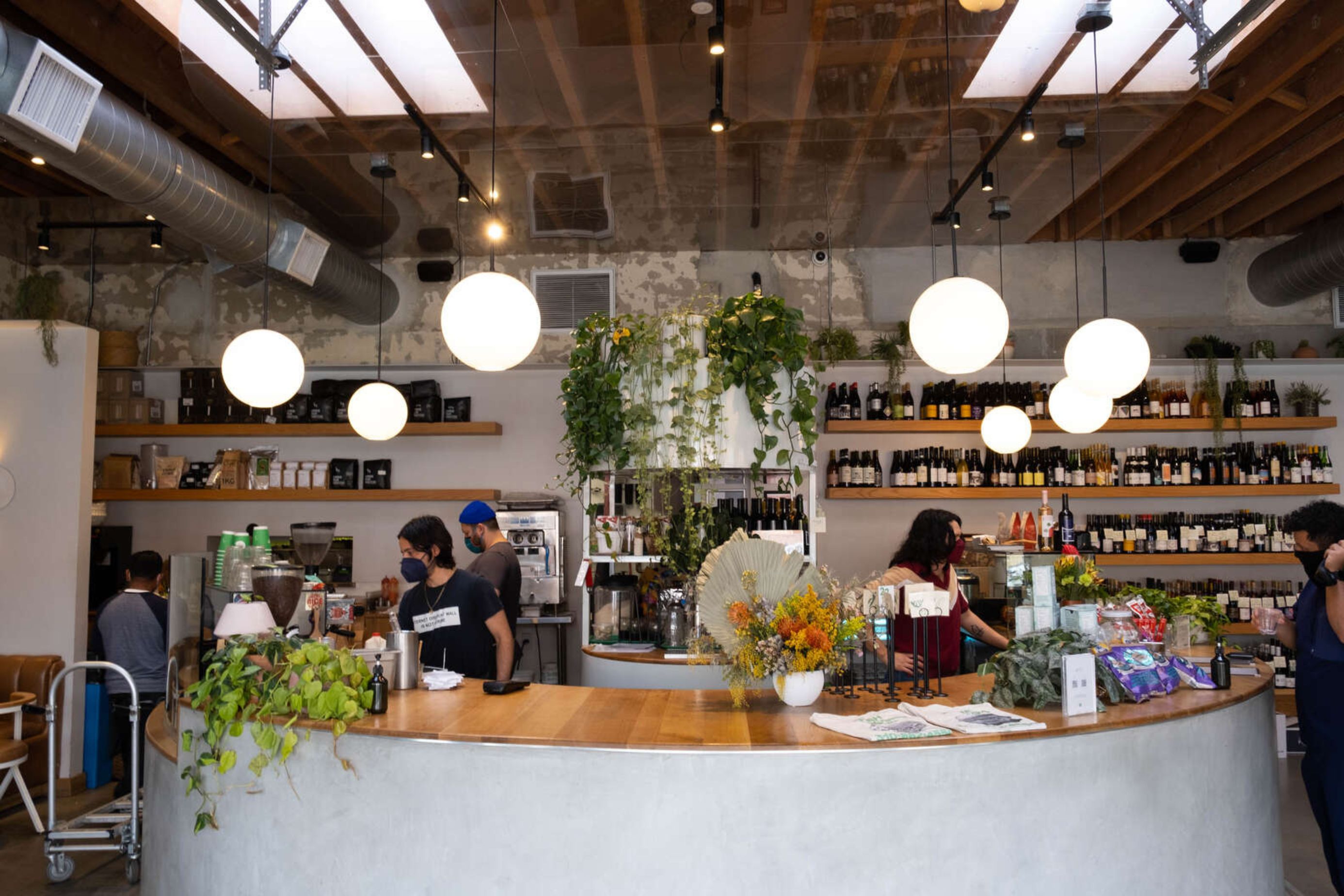 With its rich history, diverse architectural heritage, and a vibrant community, West Adams has become an increasingly sought-after neighborhood. Its ongoing revitalization, coupled with its convenient location and distinct charm, making West Adams real estate an appealing home purchase for those who appreciate both the past and the future.
West Adams Homes
September 22, 2023
$1,129,000
Med. List Price