Homebot is not like anything you have seen before. It offers compelling insights to homeowners - not just about the value of their home but also personalized, actionable insights to help you track and build wealth with your home.
What Can Homebot Do for You?
Give an Estimated Value of Your Home
What makes Homebot different from the ever-popular and well-known Zillow Zestimate is that it pulls data directly from the local MLS, public records, and RealtyTrac. RealtyTrac is a real estate information source and online marketplace that provides information on foreclosed and defaulted mortgage properties in the United States.
Combining information from all of these resources helps to give a much better insight into the true value of a property. A Zestimate from Zillow is well known for not being the most accurate and precise of numbers.
Provide Loan Balance Payoff Info
Knowing what you have paid towards the principal of your mortgage versus the amount of interest paid is important. This helps to give you a better picture of how much equity you really have in your home. The lower the principal balance on a mortgage the higher the equity you're holding in your home giving you higher leverage on purchasing your next home and building personal wealth.
Homebot uses public records about your home to plug in information about your current mortgage loan to give you the most accurate calculations and find the closest and truest amount of equity you currently have.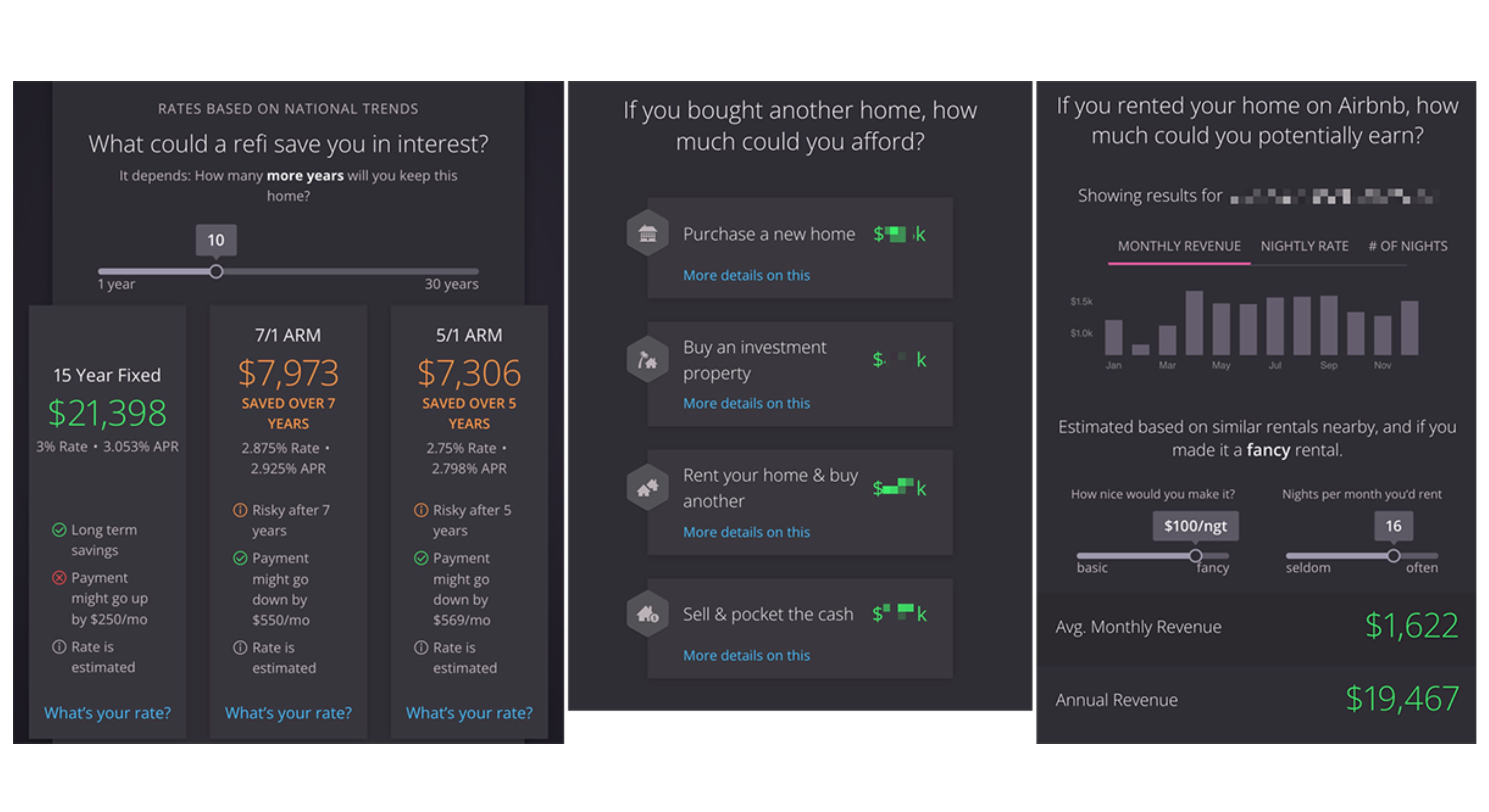 Helps You To Discover Possible Options for Refinancing
If you hope to pay off your home sooner than your current mortgage allows refinancing can be a tool to help you do so more easily. Homebot can provide three refinancing scenarios based on the current national mortgage rate trends and helps you to break down the details and logistics of each and how it will impact you personally. It can give you a quick insight into possible scenarios for refinancing options to see if it would be worthwhile to talk to a mortgage broker or lender.
The Possibility of Turning a Home Into a Rental
Sometimes homeowners are interested in what it could look like to turn their current home into a rental while moving on to one that better suits their personal needs. You can get some insights into what it would look like to rent your home out with Homebot.
It gives an integrative and modifiable platform for running numbers so that you can estimate the possibility of your home's potential revenue and potential in becoming a rental or even just the possibility of renting out a room.
Better Insight into Trading up to a New Home or Paying off Debt
Homebot gives you a breakdown of how much or how far your home's equity could get you in today's current real estate market. It can tell you the possibility of taking out a home equity line of credit on your current home to help you make a down payment on the purchase of a new home.
Homebot can also help you gather information on the possibility of doing a cash-out refinance to help pay off other debts that you have accrued and get you into a more solid financial position.
Homebot is a program or tool that is designed to help empower and benefit homeowners across the country to become more knowledgeable and create better financial stability. Homebot describes themselves as a sort of financial planner that enables you to maximize your wealth using what most Americans' single largest asset is, their home.
All this is in your inbox every month. No obligations or fees ever. It is just a free service Think Real Estate offers to our friends and clients