An Insider's Guide to Living in Echo Park, California
Echo Park: An Insider's Guide to One of LA's Best Neighborhoods
Echo Park is one of the best Los Angeles neighborhoods to live in, with a rich history, thriving culture, and an abundance of amenities. Whether you're a young executive, artist, or tech entrepreneur, Echo Park has something to offer everyone. In this guide, we'll take a look at some of the top homes in Echo Park, the best real estate agent to work with, and some hidden gems in the area.
Echo Park Real Estate
Echo Park is a densely populated neighborhood that is located in the central region of Los Angeles. While some parts of the area are hilly and sloped, most of the area is bikeable and walk-friendly, particularly around Echo Park Lake and the 'downtown' Sunset and Alvarado strips. Within Echo Park, there are some of the most historically and architecturally rich neighborhoods, including Angelino Heights, Elysian Heights, Historic Filipinotown, and Victor Heights. Echo Park real estate has been on a steady rise since the early 2000s, and following the Great Recession, it has experienced a major facelift and revitalization both commercially and residentially.
Echo Park Culture
Looking for vintage boutiques, thrift stores, or that rare vinyl you have been searching for? Echo Park has you covered. Echo Park is also filled with trendy cafes, boutiques, restaurants, and bars providing a lifestyle that is an extension of its neighbor Silver Lake. The area has a DIY sense of attitude and appreciation for diversity. Sunset Boulevard, both north and south of Alvarado, is the downtown corridor of the community.
Echo Park is home to some of the last remaining and most well-preserved architecture in all of the city, with Angelino Heights containing some of the best remaining examples of Victorian architectural styles in Los Angeles, as well as later examples of Craftsman and Mission Revival styles. The 1300 block of Carroll Avenue, which is listed on the National Register of Historic Places, is a sight to see. The meticulously restored manors along this street draw camera-toting visitors and film crews on a regular basis.
Echo Park Hidden Gems
While Echo Park has become the 'it' place to hang out and is known for its retail, recreation, and restaurant renaissance, there are also some hidden gems to discover. For example, the Baxter Street Stairs offer a robust cardio workout and among the best views in Los Angeles. Meanwhile, the Echo Park Time Travel Mart is a shop full of treasures and oddities from the past and the future, serving as a storefront for the non-profit writing education organization, 826LA.
Entertainment and Food Scene
Echo Park has become the ultimate hangout spot, with entertainment options available every night of the week. Music venues and bars in the area host live shows and game nights regularly. The Echoplex is a popular venue and even hosted a surprise performance by The Rolling Stones a few years ago. For those in the mood to party, why not dance the night away and enjoy stiff drinks at the Short Stop on a Tuesday night?
If you're looking to celebrate a Dodger game win, head to any of the cool dive bars or old-school eateries in the area and toast to the best baseball team ever (GO BLUE!). However, if you're a foodie, you've come to the right place in Echo Park. The neighborhood has a thriving food scene that blends new and old establishments. Food lovers can enjoy culinary gems like the uber-hip Sage and Mohawk Bend or some of the best taco trucks in the city.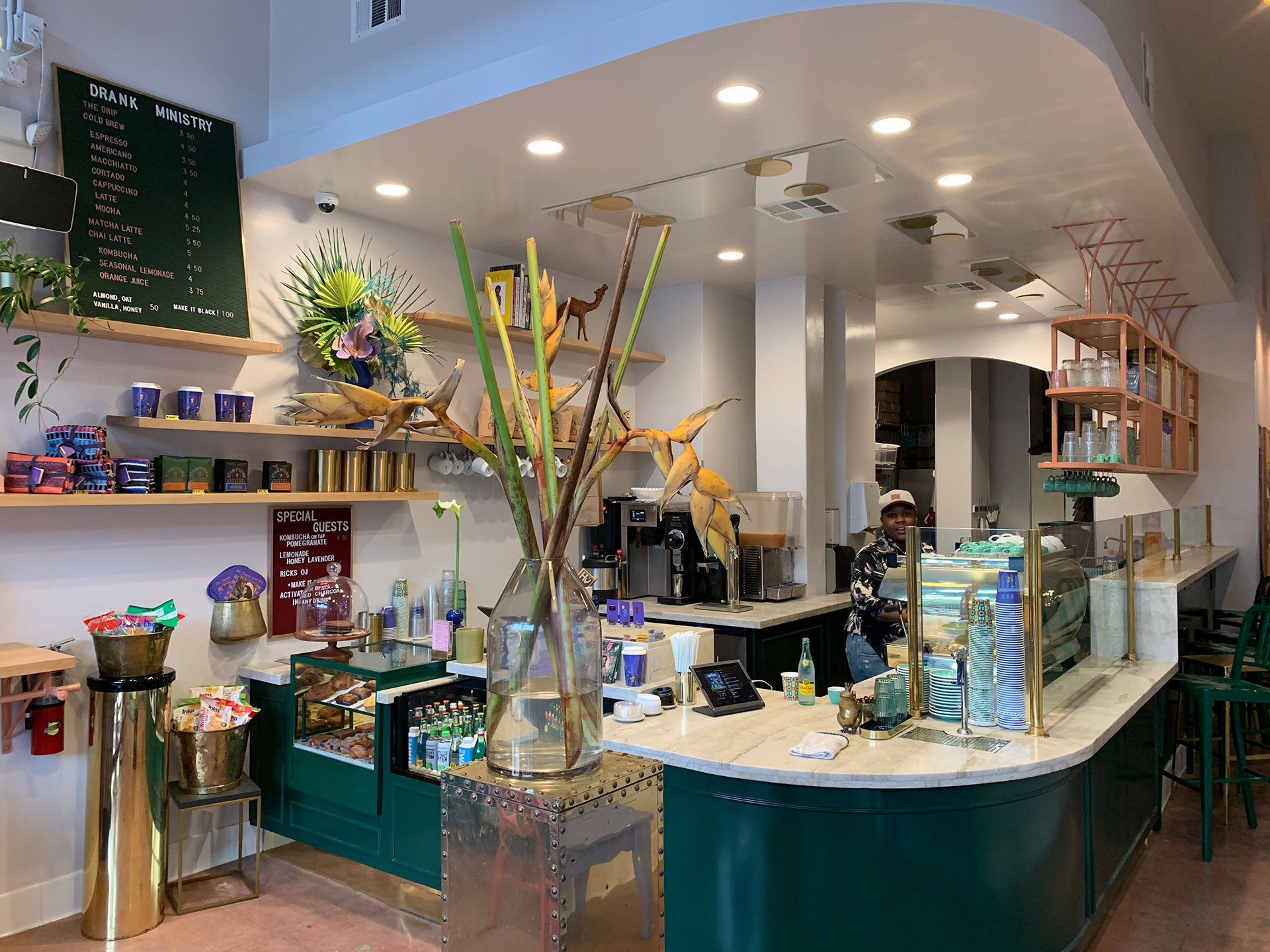 For a cup of coffee and bespoke floral designs, head to Bloom & Plume, a Black-owned Echo Park hub that is inspired by the South African term "ubuntu" (which roughly translates as, "I am because we are"). And for some post-show drinks, check out El Prado, an unassuming little Echo Park wine and beer bar that's long been a neighborhood favorite.
Guisados Echo Park is also a great spot to visit for its small selection of superlative handmade braised tacos. With eight local locations, Guisados has made high-profile "Best Taco" and "Best Mexican Restaurant" lists, not to mention being included on Conde Naste Traveler's "Best Restaurants in the World and a Jonathon Gold favorite.
90026 Homes
September 22, 2023
$1,519,500
Med. List Price