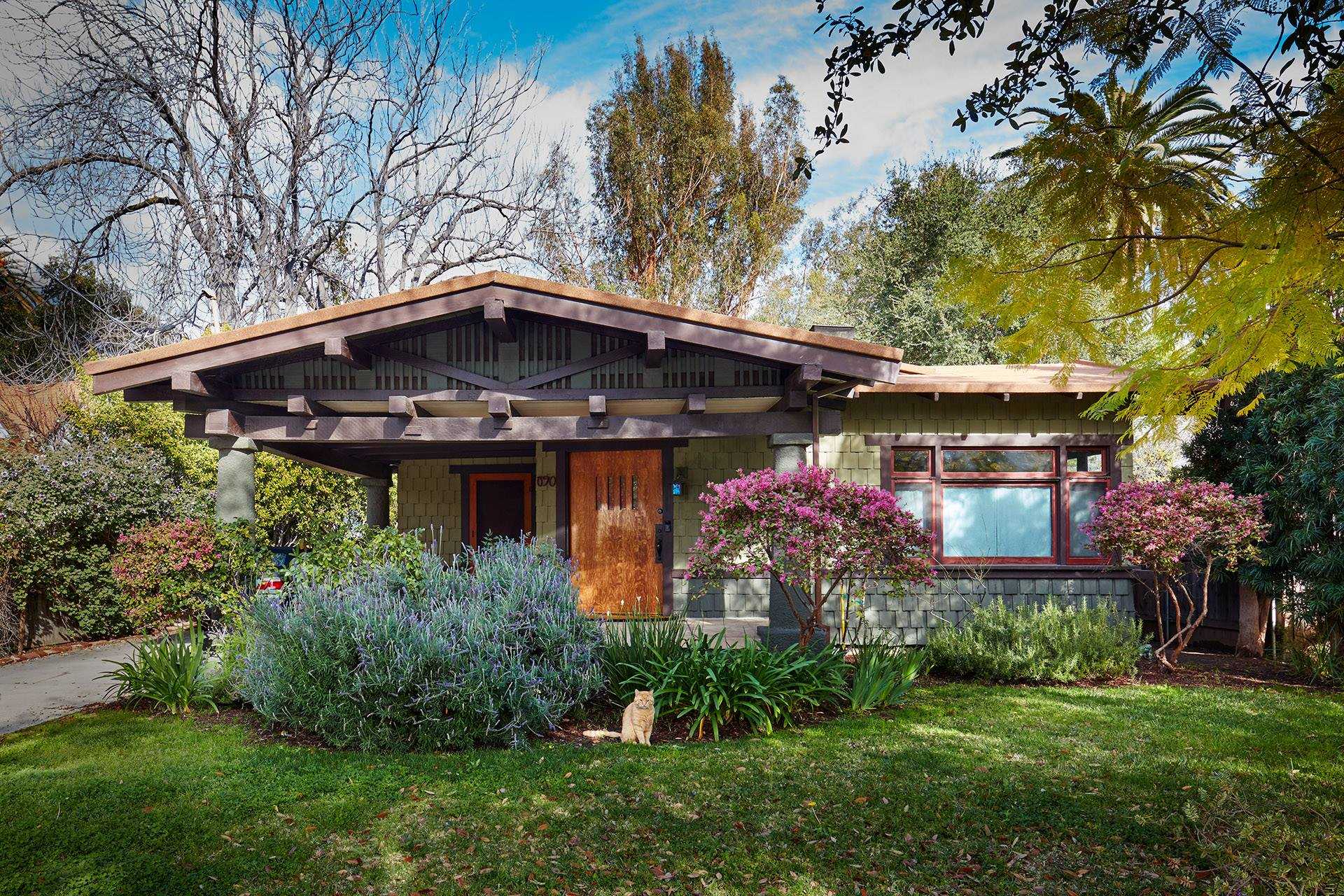 Welcome to Bungalow Heaven, a historic neighborhood nestled in the charming city of Pasadena, California. Known for its picturesque streets lined with exquisite bungalow homes, this enchanting community is a true testament to the architectural and cultural heritage of Southern California. Bungalow Heaven offers a glimpse into a bygone era, where meticulously crafted Craftsman and California Bungalow-style houses stand as timeless reminders of the region's rich history.
Located just northeast of downtown Pasadena, Bungalow Heaven is a thriving residential enclave that has captivated residents and visitors alike for decades. This neighborhood gained recognition as one of the first and largest collection of early 20th-century bungalow homes in the United States. Its historic significance earned Bungalow Heaven a place on the National Register of Historic Places in 2008, ensuring the preservation of its unique architectural treasures.
As you stroll through the tree-lined streets of Bungalow Heaven, you'll find yourself transported back in time. The neighborhood's well-preserved bungalows, characterized by their low-pitched roofs, wide porches, and intricate woodwork, offer a glimpse into the craftsmanship and attention to detail that defined the Arts and Crafts movement of the early 1900s. Each house tells a story, and the neighborhood exudes a palpable sense of history and nostalgia.
For history enthusiasts, architecture aficionados, and those seeking a tranquil and picturesque neighborhood, Bungalow Heaven is an absolute gem. Whether you're exploring the streets on foot, attending one of the neighborhood's open house events, or simply admiring the stunning homes from a distance, Bungalow Heaven offers a truly enchanting experience that captures the essence of Pasadena's past.
Bungalow Architecture
Airplane Bungalow
A large airplane bungalow combines elements of both the traditional bungalow design and the aesthetics of an airplane cockpit. This unique style emerged during the early 20th century when aviation was gaining popularity, and it sought to incorporate elements of modernity and innovation into residential architecture.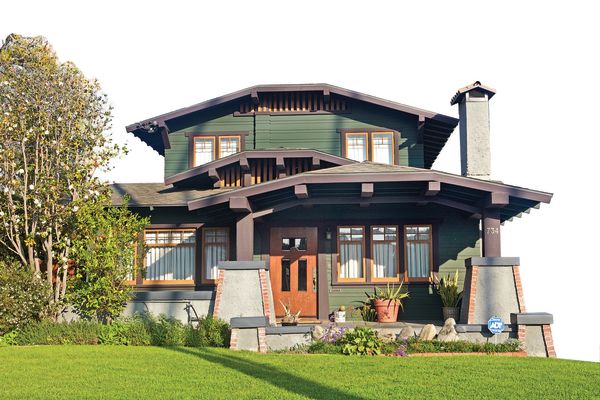 A unique shape and design on the second floor that resembles a cockpit are given the designation of an "airplane bungalow." The home's trio of forward-facing gables adds to its distinctive appearance. These gables are triangular-shaped roof sections that project outwards, adding visual interest and a sense of verticality to the overall structure. They contribute to the overall aviation-inspired aesthetic of the airplane bungalow.
Clinker brick
Clinker brick gained popularity in Pasadena's Bungalow Heaven during the early 20th century, particularly due to the influence of renowned architects such as Greene and Greene. These architects embraced the Arts and Crafts movement and incorporated clinker brick extensively into their designs, leaving a lasting impact on the local architectural style.
Throughout Bungalow Heaven, clinker brick can be seen adorning various elements of the homes. It is commonly used to accentuate chimneys, porch columns, and decorative details. The irregular shapes and rough textures of clinker brick create a sense of handcrafted authenticity and visual interest, adding character and charm to the bungalow homes.
The use of clinker brick in Pasadena's bungalow homes exemplifies the desire to blend natural materials with the surrounding environment. Many of the clinker bricks used in the area were made from local clay, connecting the architecture to the region's natural resources. This locally sourced material adds a sense of harmony and integration with the natural surroundings, aligning with the principles of the Arts and Crafts movement.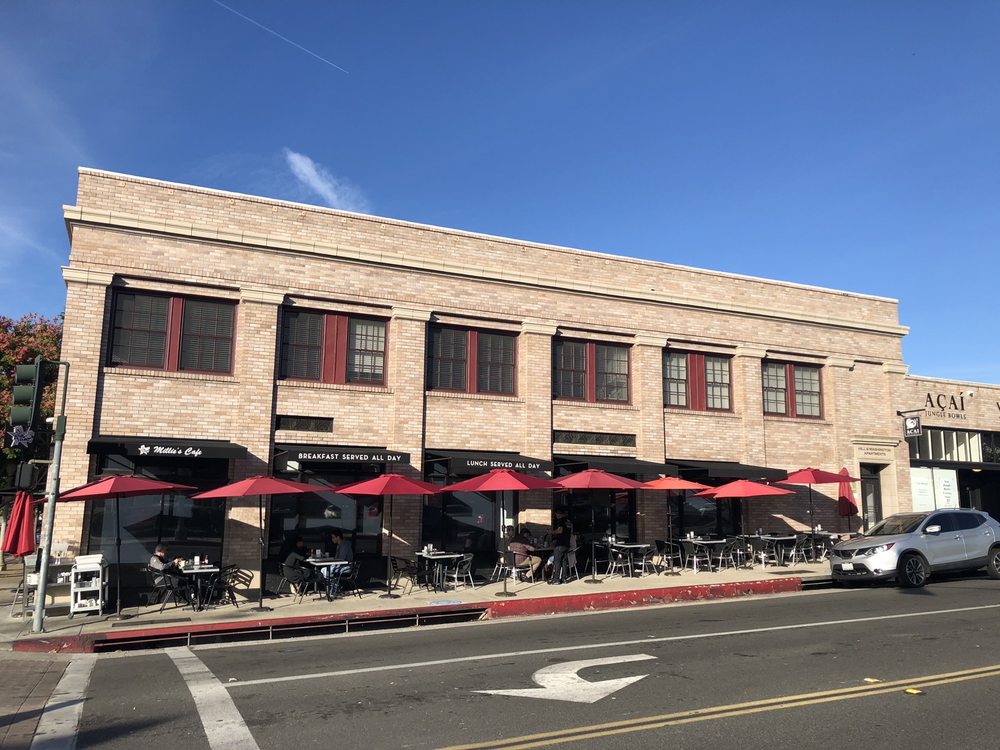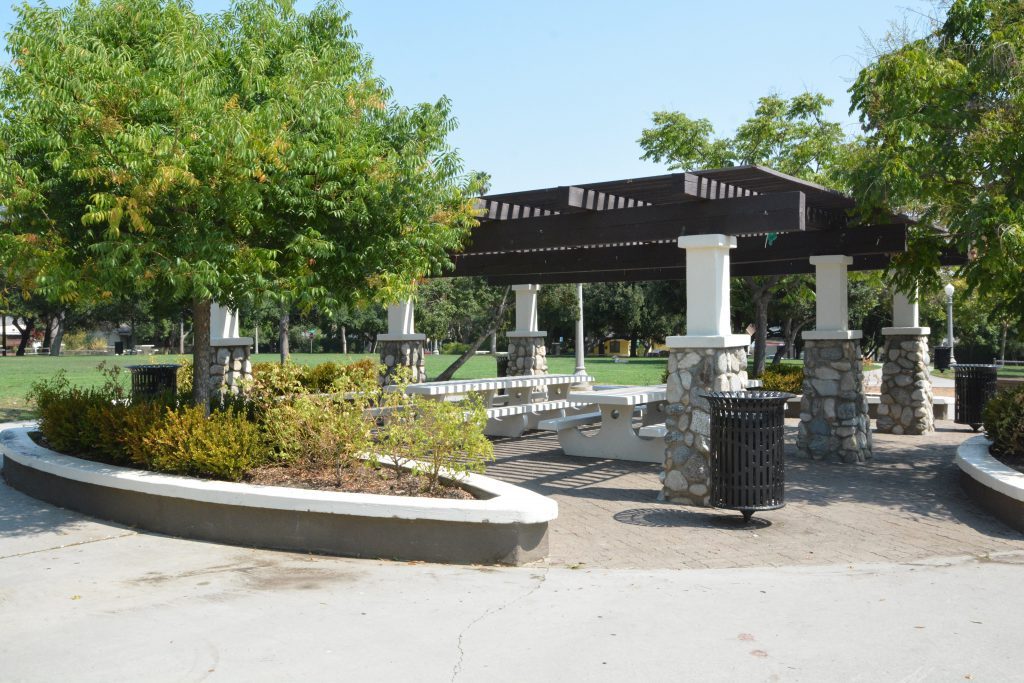 Living in Pasadena's Bungalow Heaven offers the perfect blend of historic charm and a close-knit community. Highlights include McDonald Park for outdoor recreation, Millie's Cafe and Lavender and Honey for delightful culinary experiences, and Bacchus' Kitchen for upscale dining. The neighborhood's well-preserved bungalow homes and amenities make it a wonderful place to call home.
Bungalow Heaven Homes
September 22, 2023
$1,586,000
Med. List Price