The Intersection of Midcentury Design and Modern Renovation in La Cañada
Posted by Dave Robles on Thursday, November 9, 2023 at 10:44:47 AM
By Dave Robles / November 9, 2023
Comment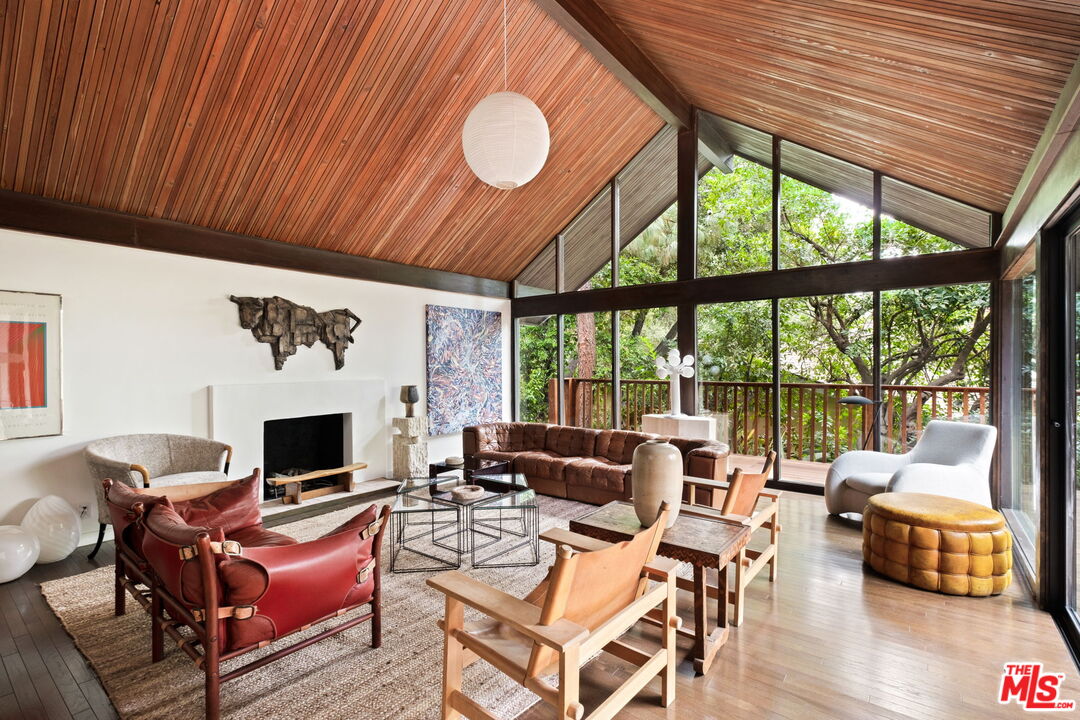 La Cañada Flintridge, a suburb known for its serene atmosphere and proximity to Los Angeles, is home to a notable example of midcentury modern architecture that has recently undergone a significant renovation. This property, originally constructed in 1958, showcases the distinctive characteristics of its era while incorporating the conveniences of contemporary living.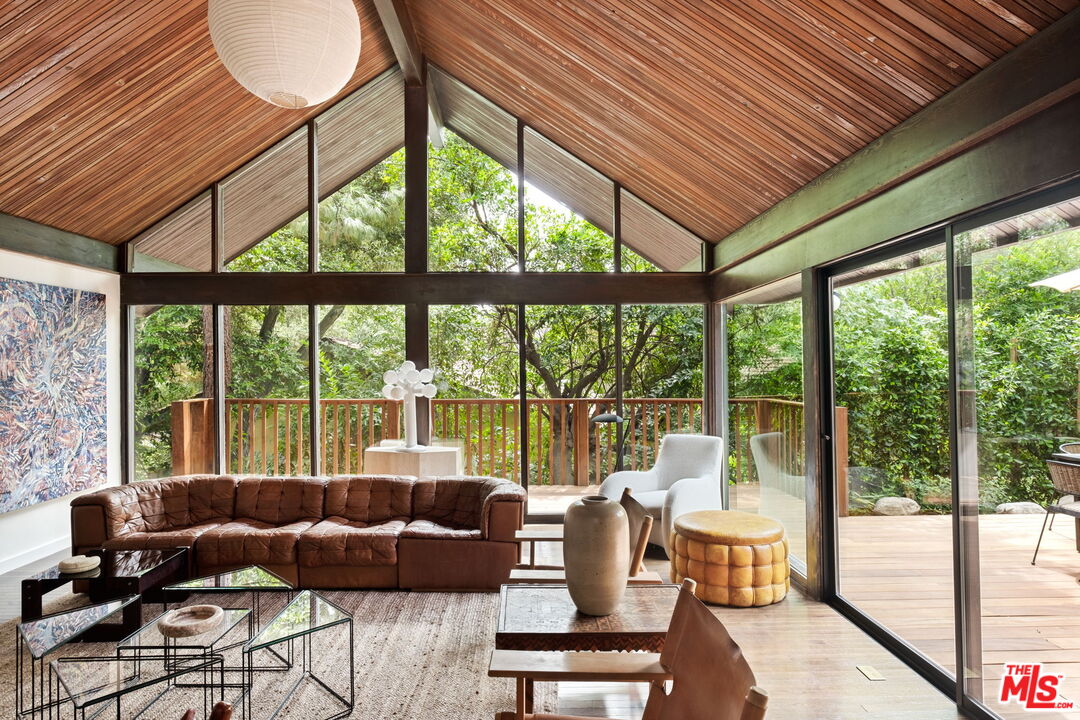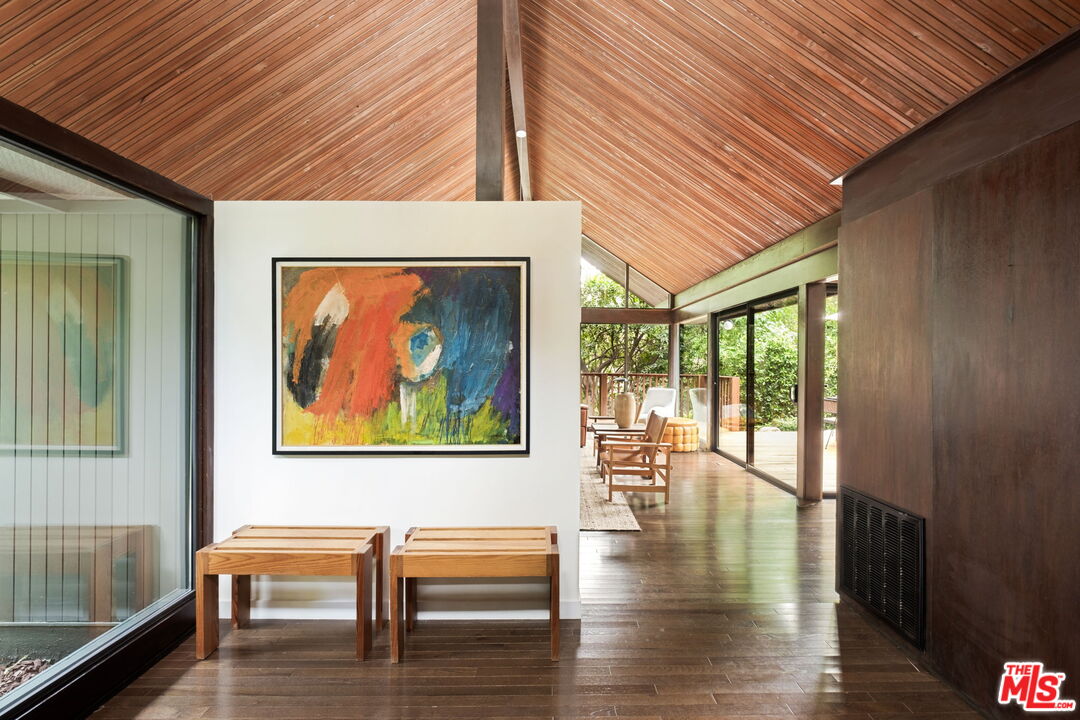 The house was designed by the architectural firm Burge-Roach, a name associated with the period's innovative residential design. The recent updates were spearheaded by ASOM HOME, with Marieke Ochtman and Annie Segal at the helm, the latter being the daughter of Fred Segal, a notable figure in Los Angeles' retail history.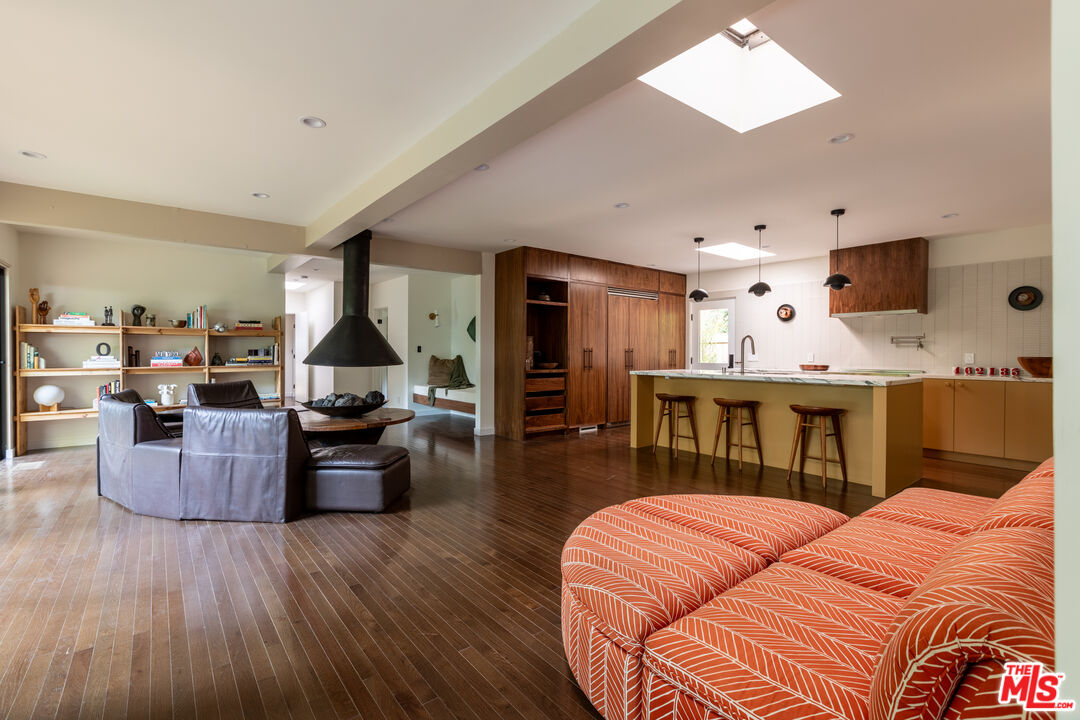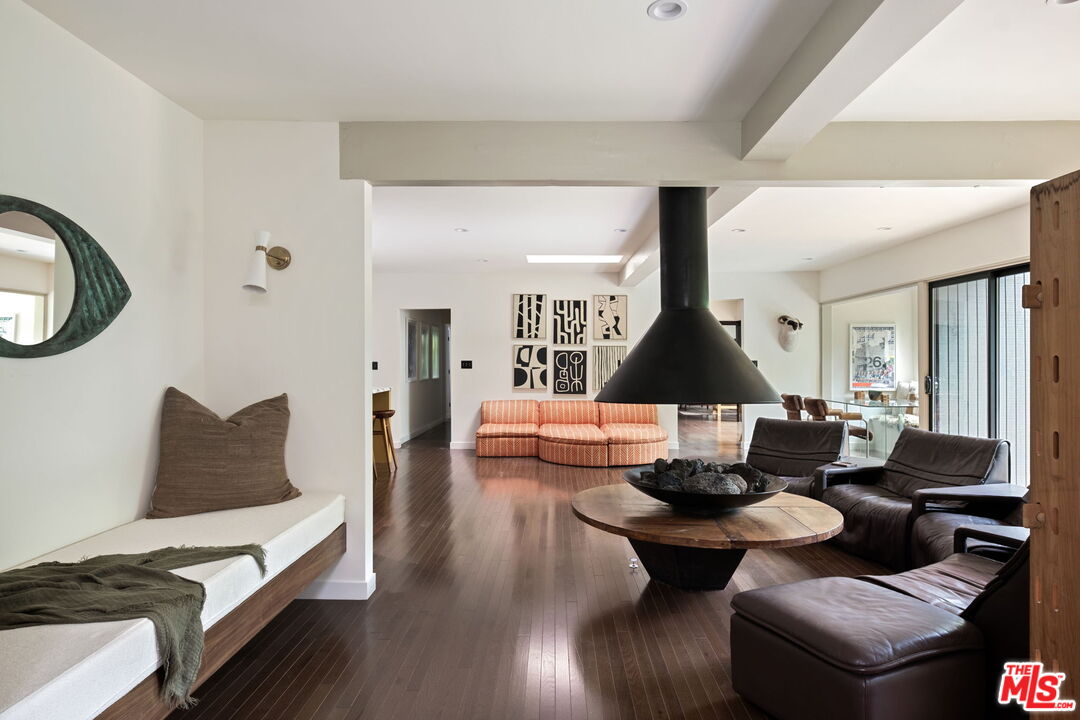 One of the standout features of this home is the living room, which is distinguished by its original wood-beamed ceilings and expansive glass walls. These elements are hallmarks of midcentury modern design, emphasizing a harmonious relationship between indoor and outdoor spaces. The renovation has preserved these features while ensuring they meet the needs of today's homeowners.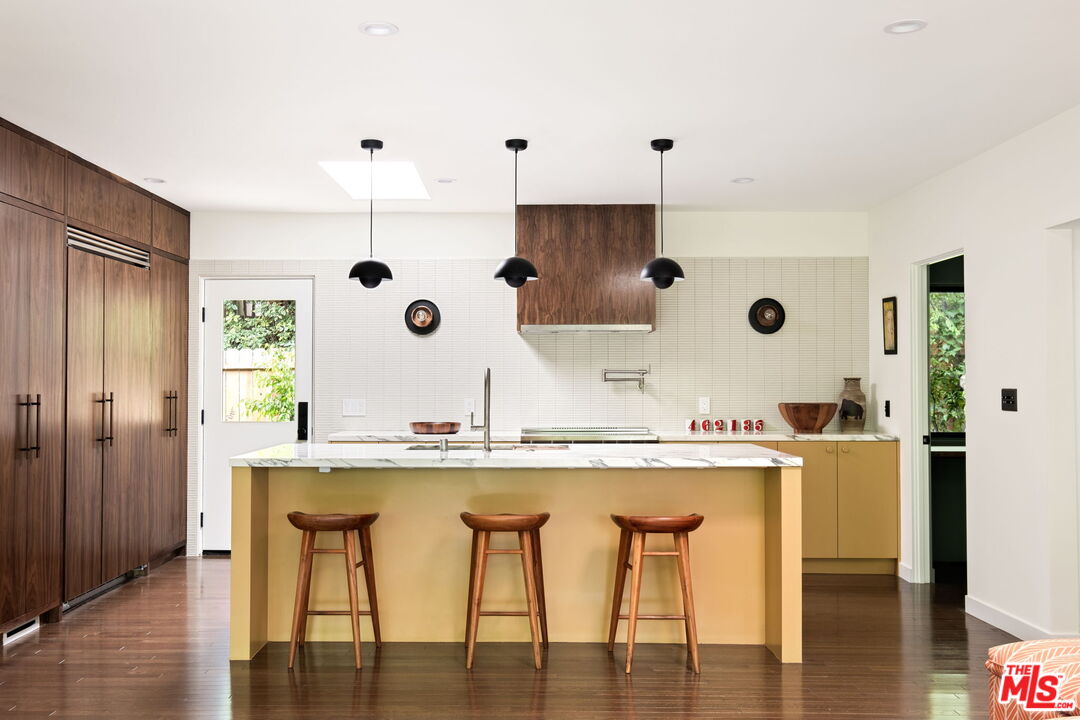 The kitchen has been completely updated and now serves as a functional and stylish space that caters to modern culinary demands. It opens to a great room, which is centered around an original circular fireplace, a unique feature that remains from the original design.
With five bedrooms and four bathrooms, the home offers ample space. The primary suite, in particular, provides a view of the swimming pool and the landscaped yard, reinforcing the midcentury modern principle of bringing the outdoors in.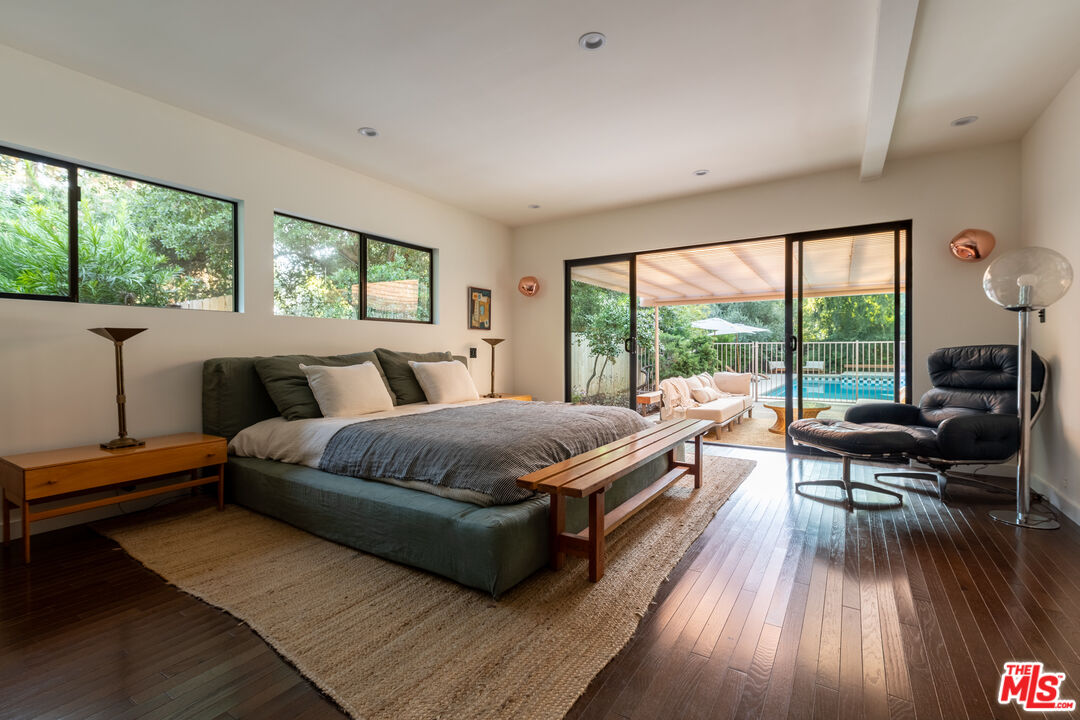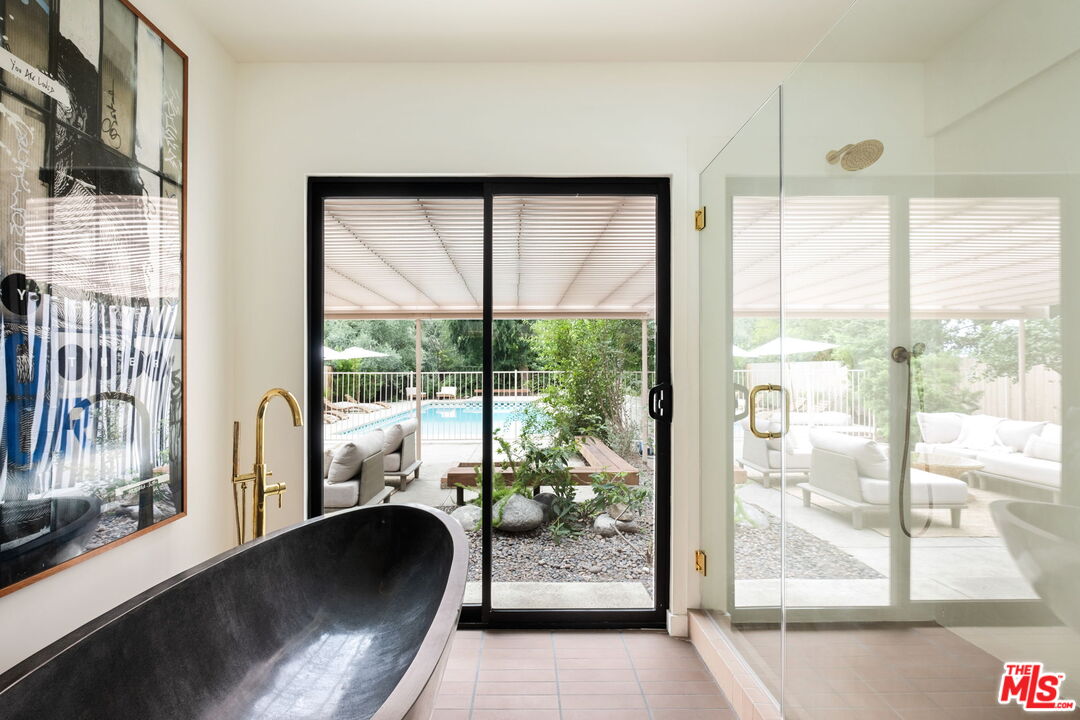 The property's outdoor space is thoughtfully designed, featuring a large patio with a fire-pit and wooden decks that are ideal for enjoying the California climate. The swimming pool, set against a backdrop of mature trees, offers privacy and a sense of seclusion.
La Cañada Flintridge, while maintaining its status as a residential community, has seen an influx of notable residents over the years, which speaks to its desirability as a place to live. The town's commitment to maintaining a high quality of life is reflected in its excellent schools, community services, and access to outdoor recreation.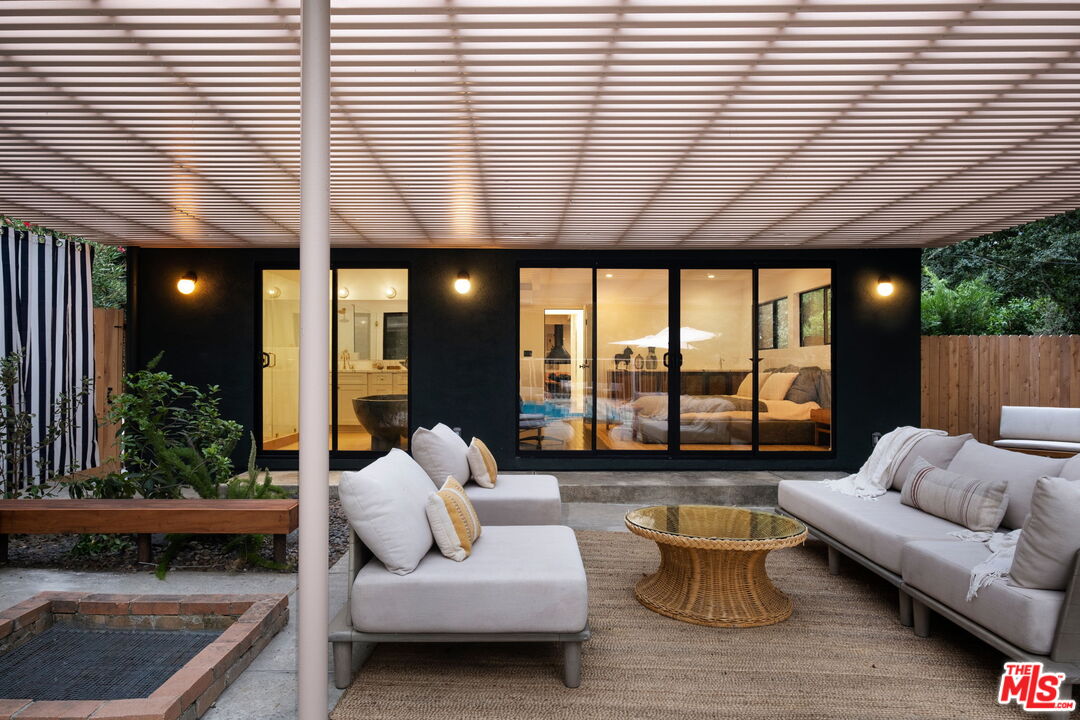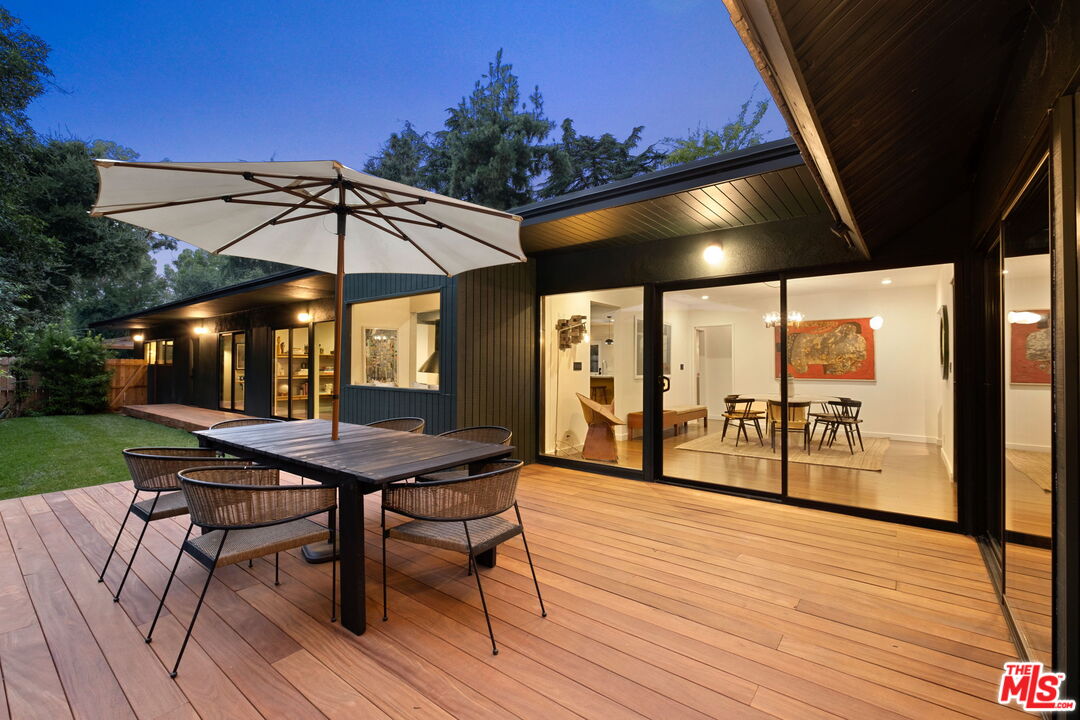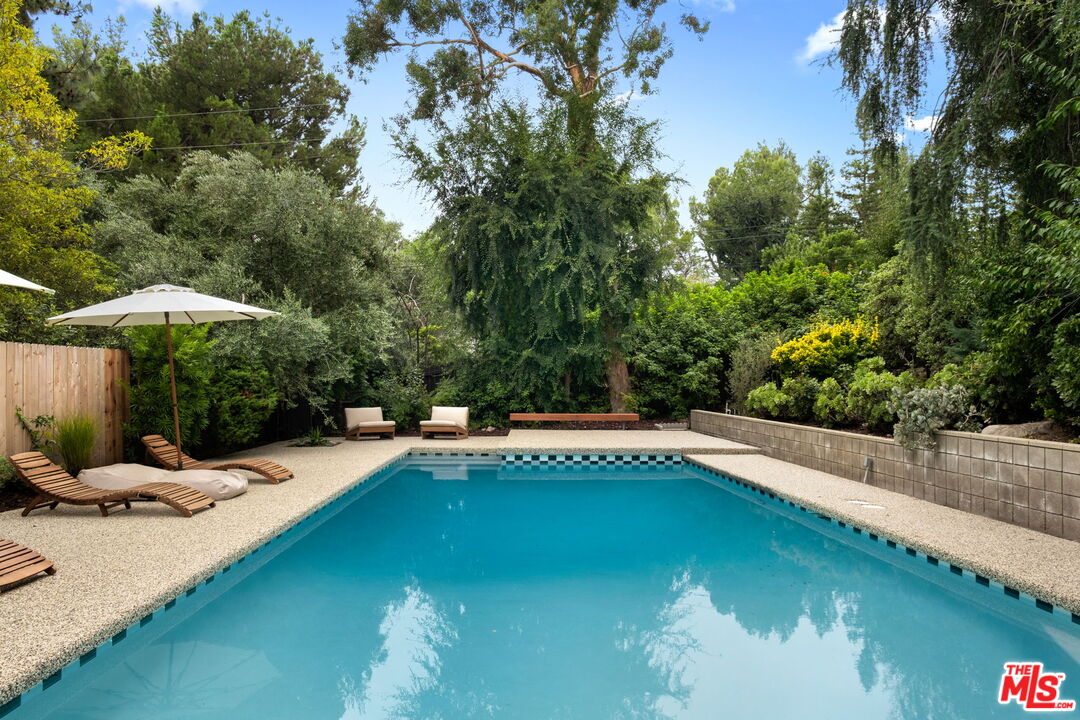 This home is a prime example of how midcentury modern homes can be sensitively updated to meet current standards of comfort and style while preserving their architectural integrity. It stands as a testament to the enduring appeal of this architectural style and the potential for these structures to adapt to the evolving demands of contemporary living.
Listed by Compass