A Futuristic Desert Retreat in Joshua Tree
Posted by Dave Robles on Wednesday, August 2, 2023 at 3:44:29 PM
By Dave Robles / August 2, 2023
Comment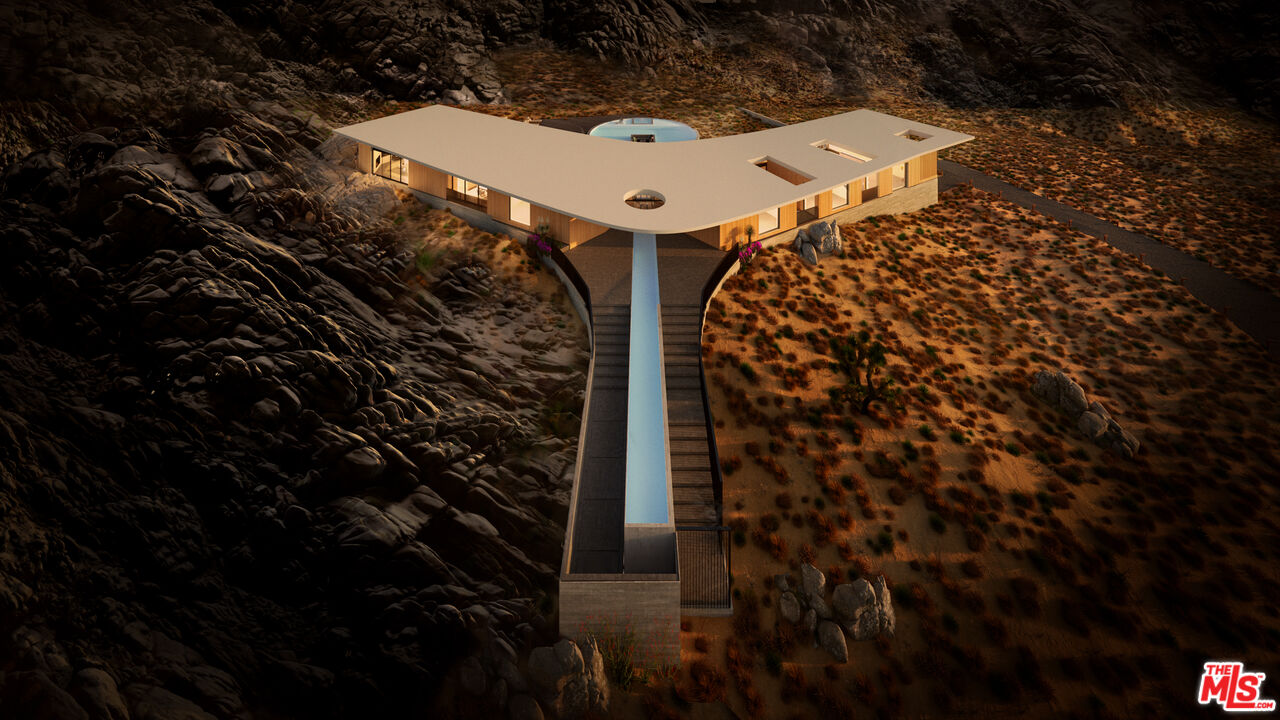 Nestled amidst the captivating silhouette of Joshua Tree National Park, Project Aerie stands as a unique and futuristic architectural marvel, drawing inspiration from the graceful red-tailed hawks that gracefully inhabit the surrounding desert terrain.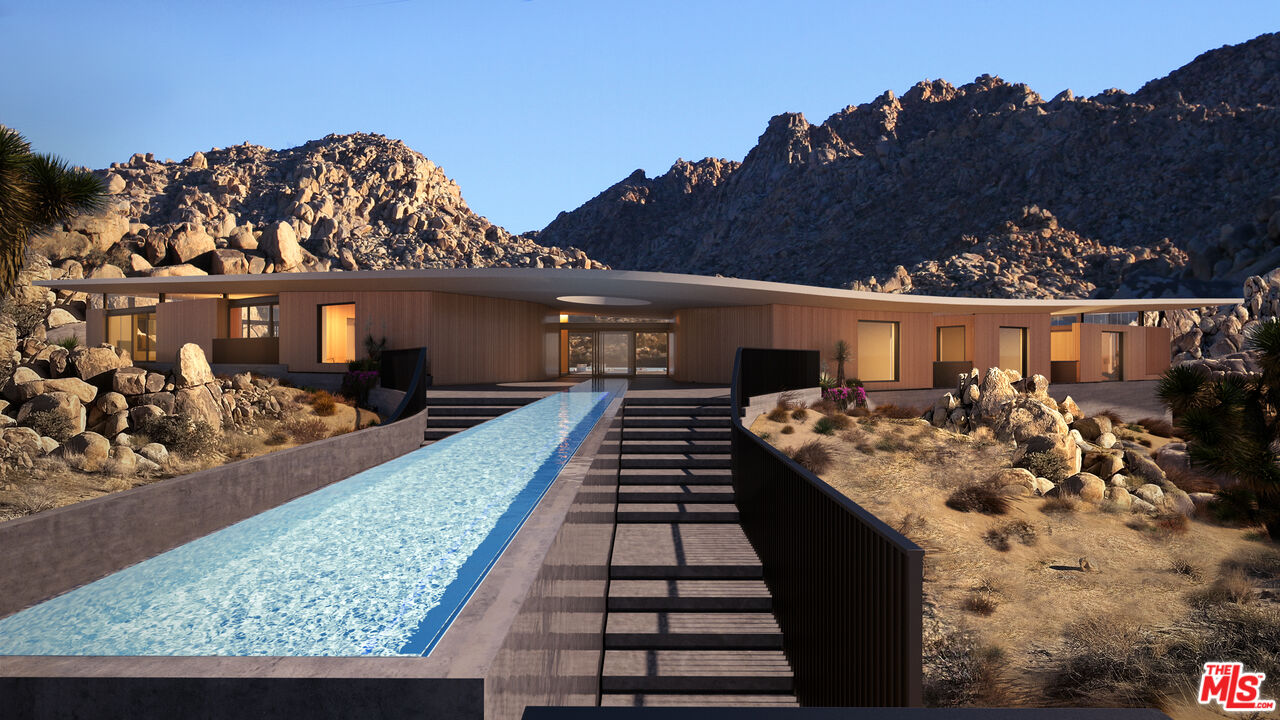 Listed at $8 million, this striking residence transcends the boundaries of a mere living space. Beyond its functional and creatively designed structure, Project Aerie is said to be aligned with Joshua Tree's energy vortexes, believed by many to be potent sources of healing energy. With two distinct "wings," the home boasts a circular pool and sunken fire pit on one end, harmoniously complemented by a water feature on the other. Once completed in under two years, this exceptional home will span 6,700 square feet, featuring five bedrooms and seven bathrooms.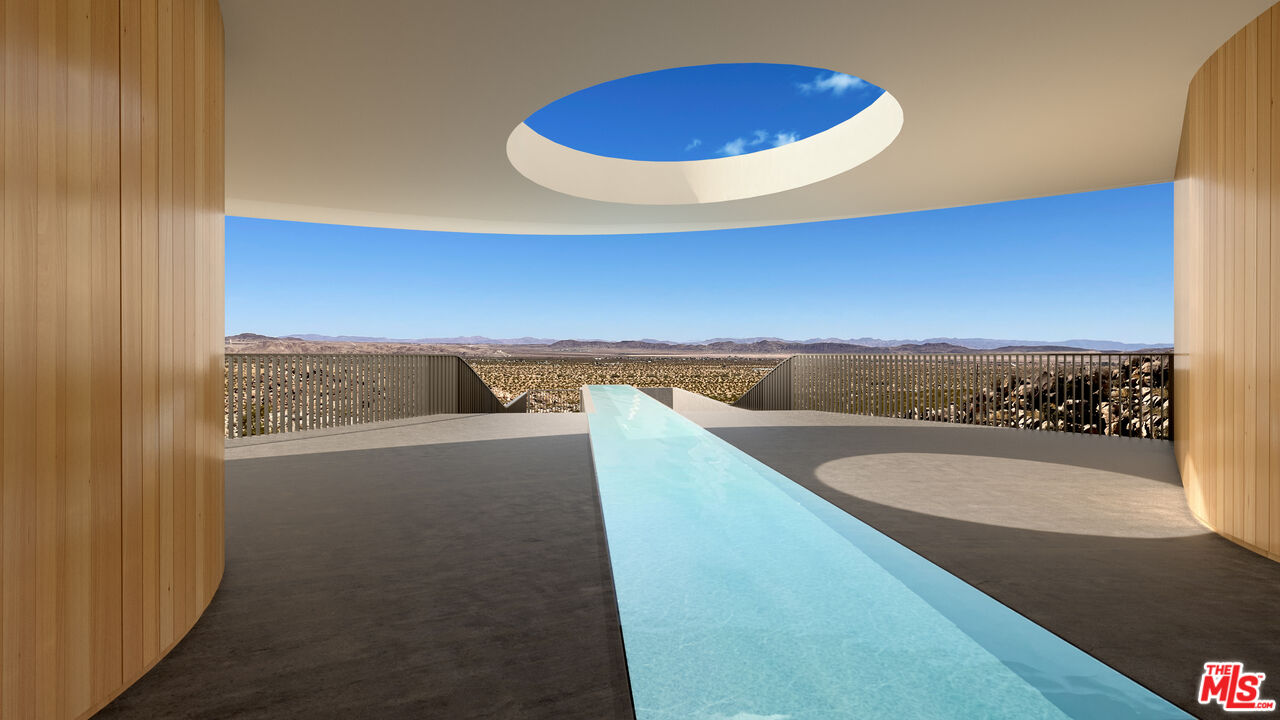 Enveloped by the iconic Joshua Tree rock sculptures, the home's design boasts curved lines, a flattened roof, expansive living areas, and walkways, all adorned with a serene neutral color palette and natural materials such as wood, glass, concrete, and steel.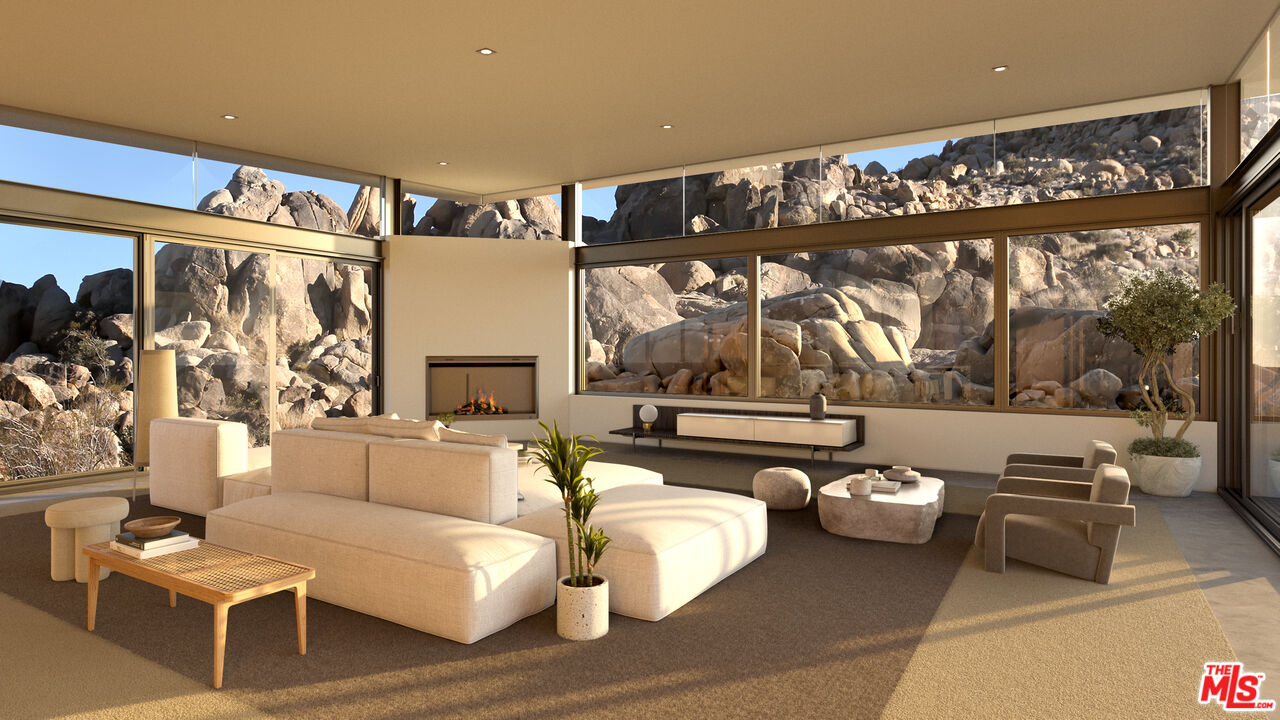 Siddhartha Majumdar at Wyota Workshop, the visionary architect behind Project Aerie, describes it as an elemental winged form, surveying the vast landscape in all directions, akin to the red-tailed hawks that effortlessly traverse the desert sky. The roof, designed with the lightness of wings, delicately floats above glass walls atop a sturdy concrete base, seamlessly blending with the natural rock formations, creating an immersive experience that blurs the lines between the building and its surroundings.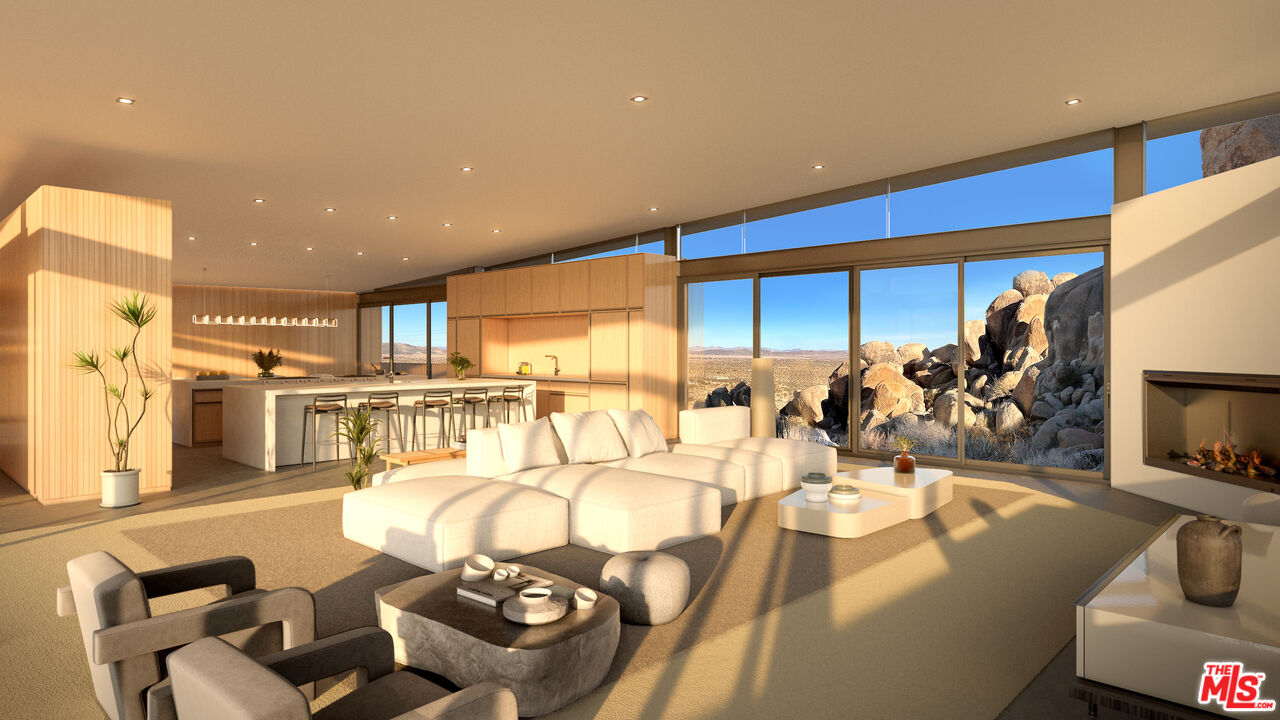 The heart of the home lies in the expansive kitchen, featuring double islands, built-in appliances, and floor-to-ceiling custom cabinetry that elegantly connects to the living space. Floor-to-ceiling windows embrace the entire home, inviting the desert sun to bathe every room in natural light.
Situated amidst a boulder-strewn terrain, the residence offers captivating vistas of an expansive plateau and a grand mountain range, evoking a unique and dramatic sensation. With its contemporary and futuristic design, one might feel as if they are residing on another planet, where each window frames a breathtaking view of the rocky desert landscape.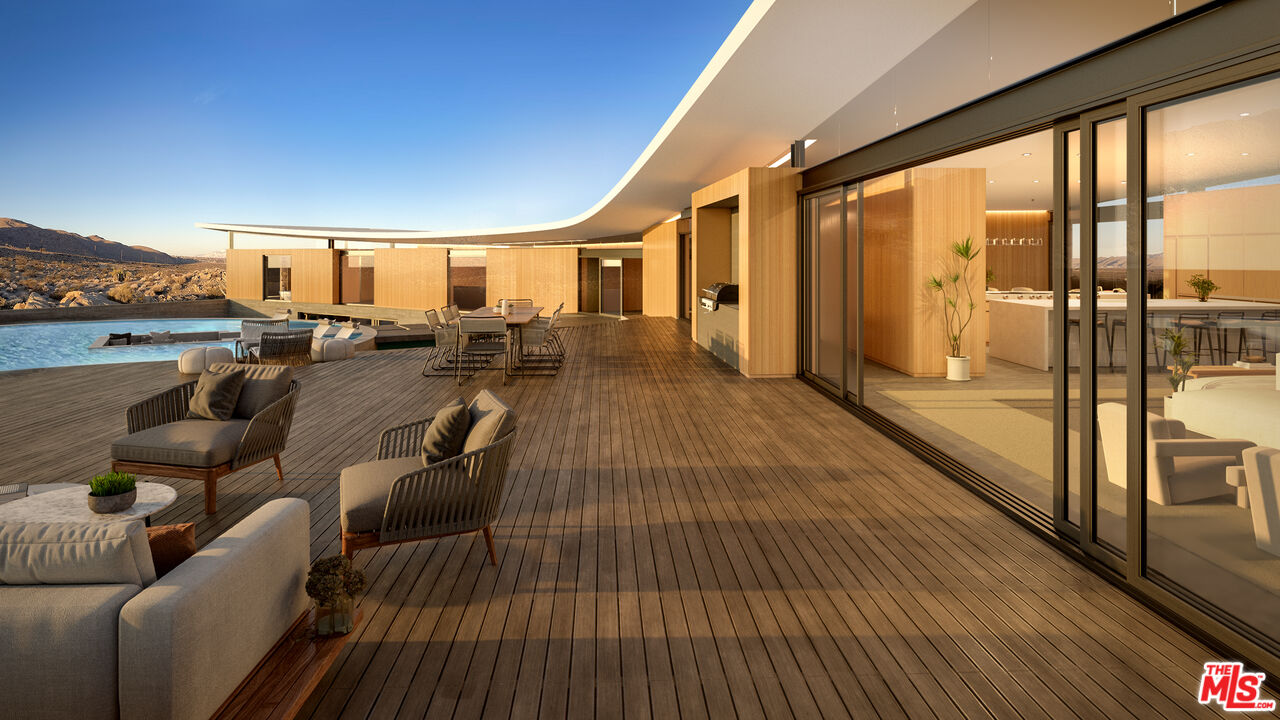 The open floor plan fosters a bright and airy ambiance, while the primary suite offers a secluded retreat with a private entrance, seating area, and a cozy fireplace. The en suite bathroom boasts a soaking tub, double showers, double sinks, and vanities, accompanied by dual walk-in closets. The main home also features two en suite bedrooms and a versatile fourth bedroom, perfect for use as an office or art studio.
Aside from the home's exceptional interior, the outdoor amenities are equally enchanting. A massive circular pool, complete with a sunken fire pit, spa, and Baja shelves, offers a stunning oasis amidst the desert rocks. A reflecting pool opposite the circular pool provides a calming cosmic connection between the earth and the sky, defined by platonic shapes and forms.
With its profound sense of connection to the natural world, Joshua Tree is often regarded as a sacred place, emanating powerful healing energy. Project Aerie gracefully rises above the shimmering desert air, offering itself as a superluxurious portal to these energy vortexes, simultaneously rooted to the earth and reaching for the stars.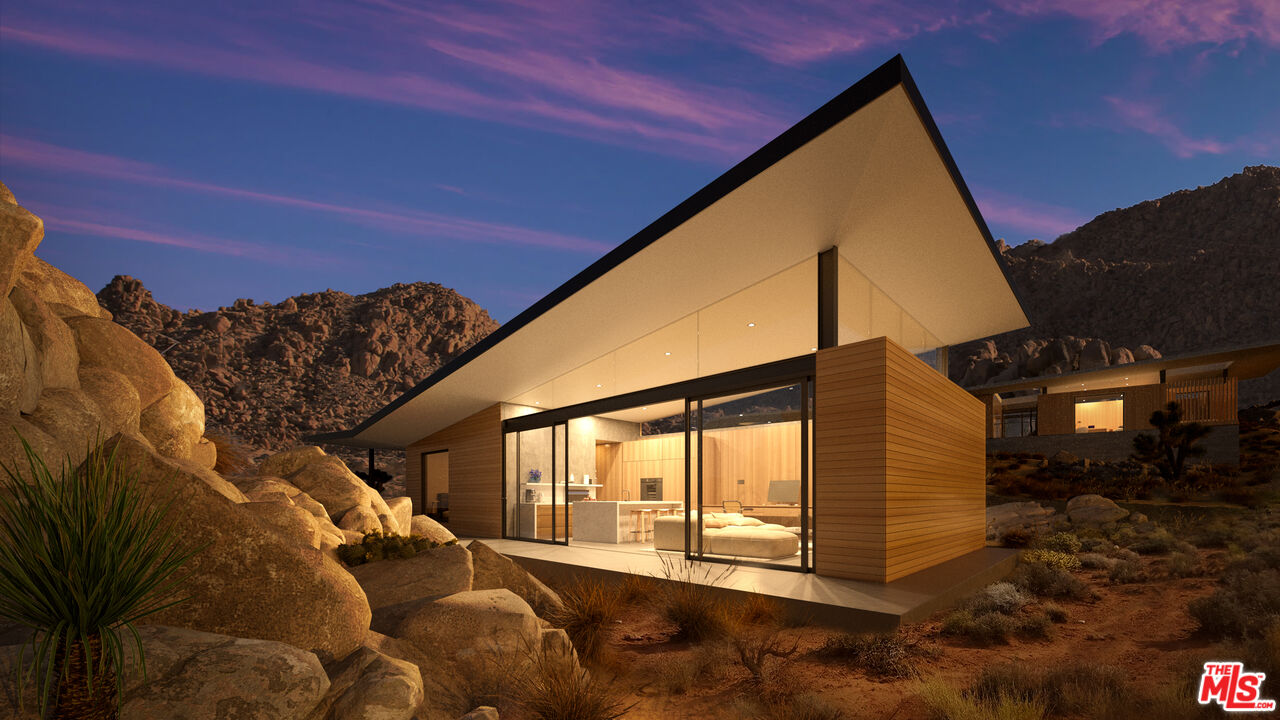 listed by The Agency