$25M Mansion is a Drop in the Bucket
Posted by Dave Robles on Tuesday, March 14, 2023 at 10:28:13 AM
By Dave Robles / March 14, 2023
Comment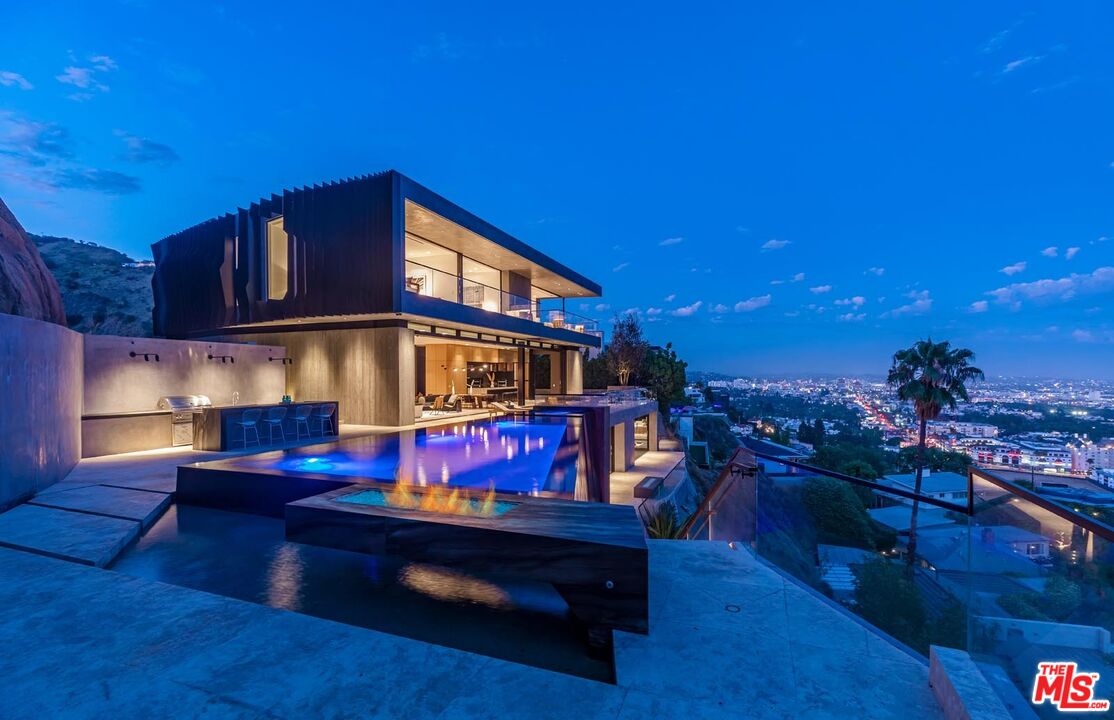 Edwin Castro's life has been transformed over the past few months. In November, he purchased a winning Powerball lottery ticket at a Mobil gas station in Altadena, a Los Angeles suburb. He recently claimed his historic prize of $997.6 million before taxes, and within a month, he bought an extravagant mansion in the Hollywood Hills, surrounded by famous neighbors like Ariana Grande, Dakota Johnson, and Jimmy Kimmel.
There is little public information about Castro, who did not attend the press conference announcing his win. However, he is known to be a long-time resident of Pasadena and its surrounding areas, and reportedly in his early 30s.
In contrast to its owner, Castro's hillside mansion is bold and expressive, displaying its flamboyant design for all to see in the valley below. The contemporary-style mansion, built by developer Roman James and previously featured in Robb Report, is three stories tall, with over 13,000 square feet of living space, five bedrooms, five baths, and two powder rooms. Castro purchased the property for $25.5 million, a discount from the original asking price of nearly $30 million.
The main level of the house has a vast central living area, with a large fireplace and kitchen with black granite countertops. Floor-to-ceiling windows create a seamless connection to the hardscaped backyard, which features an outdoor kitchen and infinity pool. The exterior of the house is painted in masculine shades of gunmetal gray, charcoal, and black, while the interior has beige-toned stone and luxurious finishes.
The lower level of the house features a gym, cold plunge pool, wine cellar, movie theater, and sauna, while the penthouse level has a master suite with its own private balcony and bathroom with exotic black-and-white marble slabs. The house also has a rooftop deck with breathtaking views of the L.A. skyline, from downtown skyscrapers to Century City, the Pacific Ocean, and Catalina Island.
Despite sitting on a large half-acre lot, a significant portion of the property is unusable hillside. However, the house has ample parking, with two separate garages that can accommodate up to seven cars and a flat motorcourt for several more. The property also has drought-tolerant plantings around the front and side, which reduces the need for landscaping.
Although the mansion is impressive, it pales in comparison to the stunning views of the surrounding scenery. Every room in the house offers jetliner vistas of the entire L.A. city skyline, making Castro's gamble on the lottery ticket all the more worthwhile.
Listed by the Agency and Back Bay Realty