Wendy Colton
Think Highland Park | BRE# 02060547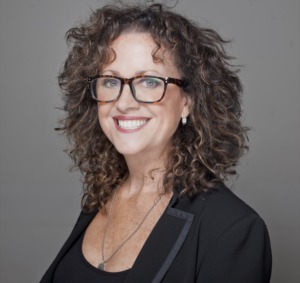 Growing up in Cuyahoga Falls Ohio, across the bridge from the Rubber City (Akron), real estate has been in my blood since I can remember. My grandma was a real estate pioneer and the president of the Columbus Women's Real Estate Association from 1959 – 1962. I have such great memories of all of us kids playing in the pool while she worked the black rotary phone that my grandpa brought out poolside via a long phone line through the den window. She'd jump up when she got a showing or listing appointment and do a lightning fast transformation from bathing suit queen to gorgeous real estate pro, shouting "I'll be back in an hour!" as she squealed the tires of her Cadillac backing out of the driveway. She and my grandpa often bought fixer uppers and did the rehab themselves and I loved seeing their renovations. This early imprinting gave me a deep appreciation for the art of negotiation and an eagle eye for the great potential that often lies beneath bad carpet.
I went to Ohio University (aka 'The Harvard on the Hocking') and earned a BA in Marketing and French, graduating summa cum laude. Soon after, I went for a practice interview with a friend's brother at May Company and was offered a job on the spot as an Assistant Buyer. This was the start of 25-year fashion career that ultimately took me all over the world, managing the international distribution of several brands where I had up to $25 million in sales in a single year. This experience reinforced my negotiating and business skills while also allowing me to work directly with my clients and to develop long-lasting relationships. Negotiating with factories to get the best deals for my clients was a thrill. I was lucky that for many of those years I couldn't wait to get to my desk each morning.
As the business model for international distribution changed, I began to soul search for what I might do next. I've always loved going to open houses and have a fondness for architectural details and did I mention that I love connecting with people? All the while, those great memories of my grandma kept coming to me. It was right in front of me the whole time – REAL ESTATE! It checked all the boxes. Turns out that my prior skill sets parlay beautifully to helping my clients reach their real estate goals in a smooth yet fun manner.
In 1988, I moved to SoCal and have been a happy resident of Highland Park since 2005. I love my neighborhood and the diverse cultures that come together to make it one of the most hip, exciting and thriving communities in NELA.
I've also played drums since I was kid (touching Elvis's arm at the gates of Graceland the day I got my first drum kit at 12 years old). I still play in local LA bands and have had the pleasure of regularly playing The Roxy and The Whiskey on the Sunset Strip and opening up for the Doobie Brothers and Flock of Seagulls.