Ting Chen
Think Hyde Park | BRE#02048410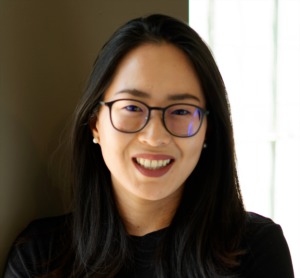 Ting is a passionate world traveler who's backpacked through most the world and jumped from hostel to hostel, making friends from all walks of life. Real estate is similar in that every door that's being knocked there's a fascinating person behind each door to help and service. Ting was born in Taiwan raised in Torrance California with her loving family, after graduating college she decided to step out of her comfort zone and explore her Chinese roots by moving to Shanghai China and stumbled upon one of the biggest and fastest-growing economies the modern world has witnessed. She worked for an international British financial firm helping high-income ex-pats and Chinese returnees invest in various investment vehicles, European and American real estate being one of them and decided real estate is the investment vehicle she wants to specialize and be an expert in. 
After years in China with much encouragement from her friends and colleagues, she moved back to Los Angeles to develop a base in the real estate sector believing it was the right time to move back to the states and build a bridge between the two great economies. She is in tune with the world economy and demand, recognizes how vital Los Angeles is in the big pond helps her to see the bigger picture. Her ability to handle a situation in all environments with people from all walks of life allows her to be a detail-oriented and intuitive agent to have on your side to see through each transaction with a calm levelheaded determination. 
Ting is bilingual in English, Mandarin Chinese, proficient in Taiwanese and Shanghainese dialect. She holds a B.A. in English Literature from UCLA. She's received her 200-RYT yoga instructor certification in Dharmshala India and continues to practice yoga every day, lives to travel unique parts of the world, and a huge dog and all-around animal lover with dreams of one day running a charity organization helping animals in need.