Li Mei Norton
Think Pasadena | BRE#01435453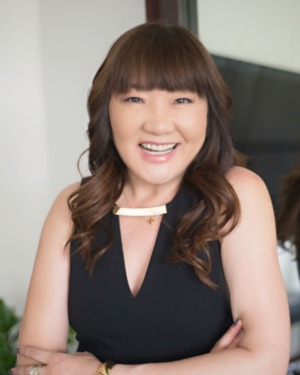 A top agent with our group, Li Mei Norton commits herself wholeheartedly to her clients, putting your considerations above all else. She is masterful at listening to and understanding what her clients need from her, asking pointed questions and then driving results based on the responses that she generates. In 2018, she was the number-one agent with Keller Williams Los Feliz, her clients' support empowering her to set sales standards and her listings running mostly within the luxury price range.
A hard worker, Li Mei previously worked in auto sales for seven years, selling for a Lexus dealership before deciding to shift into real estate. In April 2017, she left behind auto sales, taking a leap of faith and following her own prediction that the auto market was about to take a downturn. She has never looked back, remaining steadfast in her dedication to helping you reach your dreams – simply focusing on home dreams rather than the kind that comes on four wheels. Throughout 2018, she knocked on doors and hustled to win listings. Her entire life revolves around real estate sales today, and from marketing to negotiations, she has mastered the skills necessary to make the process smooth and simple for those whom she serves.
Li Mei is an immigrant. She moved to the US from Taiwan seventeen years ago, and she has worked her entire career in sales, discovering her passion for sales work when she was very young. You can trust her to set you up for long-term success, the seriousness that she brings to her work beyond reproach. Time and again, she has exceeded even the highest expectations her clients have put upon her, proving herself naturally adept at sales and incredibly honest in her approach.