Dave Robles
Broker Associate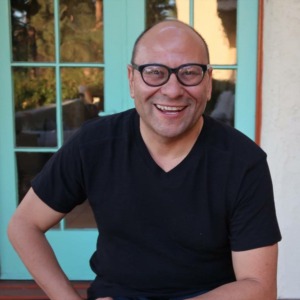 "When you have roots in a community, you love to help it grow. Mine run deep."
The Los Angeles area has been my home since birth. I can't imagine living anywhere else. Some 20 years ago, I chose real estate for my career. It quickly became my passion.
Why do I love it so much?
Because buying or selling a home is among the most important events in the life of any family or individual. That's why I find it so gratifying to provide real help to people going through that process.
I believe the key to success is to really get to know my clients and their unique needs. I enjoy learning about them because I genuinely like people. To me, it's vital to figure out the challenges they face and how to meet them most effectively.
Learning from the best.
I was very fortunate early on to have worked with some of the best brokers in L.A. Their insight and mentoring enabled me to eventually become the #1 real estate agent from the Hollywood Hills to Downtown L.A. in 2010, 2011 and 2012.
In 2013 I was inspired to create a company that thinks differently from the "cookie-cutter" approach to selling real estate. I wanted the company to focus on how things are from the perspective of clients then do whatever is in their best interests.
And that's how Think Real Estate came to be.
The bottom line for me has nothing to do with money.
Family and community are my top priorities. I'm married to an amazing lady named Jennie, and we have two incredible kids, ages 11 and 13, as well as three terrific dogs. As a group, we love nothing more than to get out and explore the natural wonders of Southern California.
Being part of something larger than ourselves.
Our family values also include lending a hand to those in need. Making our contribution to their well-being creates a feeling unlike any other. We feel grateful, for example, that we're able to contribute to local homeless charities. We're happy as well to donate 5% of the net commission we earn on your sale to the charity of your choice. I'm also proud to serve on the board of the Los Feliz Library where we develop innovative outreach literacy programs for disadvantaged youth.
I truly enjoy connecting with people and learning how I can be of service.