"When you have roots in a community, you love to help it grow. Mine run deep."
The Los Angeles area has been my home since birth. I can't imagine living anywhere else. Some 20 years ago, I chose real estate for my career. It quickly became my passion.
Why do I love it so much?
Because buying or selling a home is among the most important events in the life of any family or individual. That's why I find it so gratifying to provide real help to people going through that process. I believe the key to success is to really get to know my clients and their unique needs. I enjoy learning about them because I genuinely like people. To me, it's vital to figure out the challenges they face and how to meet them most effectively.
Learning from the best.
I was very fortunate early on to have worked with some of the best brokers in L.A. Their insight and mentoring enabled me to eventually become the #1 real estate agent from the Hollywood Hills to Downtown L.A. in 2010, 2011 and 2012. In 2013 I was inspired to create a company that thinks differently from the "cookie-cutter" approach to selling real estate. I wanted the company to focus on how things are from the perspective of clients then do whatever is in their best interests. And that's how Think Real Estate came to be.
The bottom line for me has nothing to do with money.
Family and community are my top priorities. I'm married to an amazing partner named Jennie, and we have two incredible kids and a couple of four-legged friends. As a group, we love nothing more than to get out and explore the natural wonders of Southern California.
Being part of something larger than ourselves.
Our family values also include lending a hand to those in need. Making our contribution to their well-being creates a feeling unlike any other. We feel grateful, for example, that we're able to contribute to local homeless charities. We're happy as well to donate 5% of the net commission we earn on your sale to the charity of your choice. I'm also proud to serve on the board of the Los Feliz Library where we develop innovative outreach literacy programs for disadvantaged youth. I truly enjoy connecting with people and learning how I can be of service.
Contact me with any questions you have!
What Daves' clients have to say...
My husband and I initially interviewed two teams of agents from large firms (Keller-Williams, Compass) but neither specialized in Glendale/Rossmoyne. They were friendly but showed us comps that were gleaned from the Internet. When we interviewed Dave Robles, he presented to us on a tablet the homes he had sold in Glendale/Rossmoyne, what work had been completed (or deferred) to prepare the homes for sale, and the price they sold for.
From the moment he walked through our home, he had an instinct of what needed to be done to maximize the value of our home. The tradesmen he worked with (painters, electricians, inspectors, stagers) were prompt, professional and reasonably priced.
Thanks to Dave's adept advertising and social media campaign, we had 4 successful open houses with a lot of foot traffic. We got 14 offers above asking. We accepted an offer for hundreds of thousands of dollars above asking and closed escrow in less than one month. There were a couple of hiccups along the way, but Dave smoothed out everything. The buyers were able to spend Christmas and New Year's Eve in their new home.
I can't emphasize enough the importance of choosing the right agent. Dave is friendly, experienced and knowledgeable. We would recommend Dave Robles to anyone! -- LW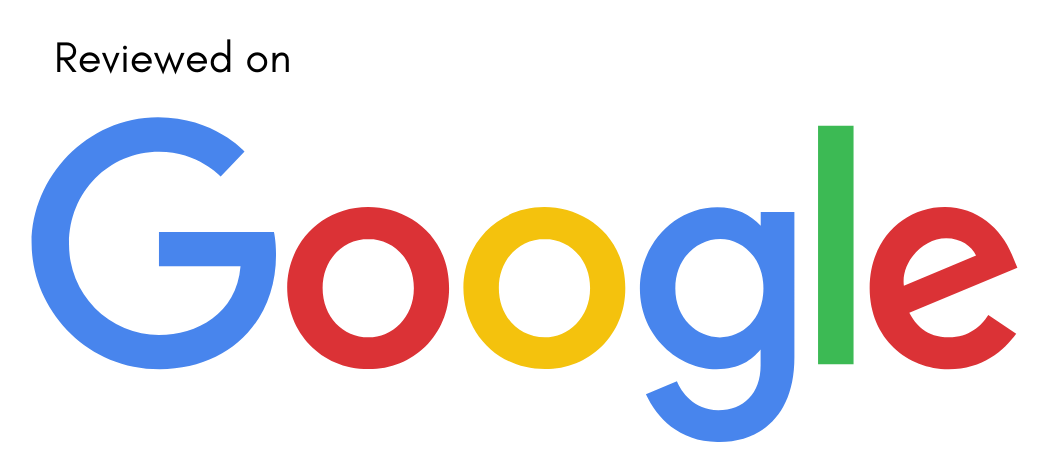 Linda Whitmore
Dave Robles and the staff at Think are consummate professionals in the art of real estate. I highly recommend Dave when one decides to sell a home. He assisted our family in selling two family homes (in the family since the 1960's). He first shepherded us through the selling of our childhood home in the Rossmoyne area of Glendale. He values and appreciates the historical beauty of this neighborhood and worked to showcase the home for prospective buyers while "holding our hands" as we let go of memories and worked to prepare the house for its new life.Dave adapts quickly and definitely knows the best way to sell a house. Covid kept throwing us curves in 2020-21 and Dave worked hard to follow public health guidelines, use technology (great photos/videos), suggest repairs and other options to maximize and bring out the best of each house. The second home in North Hollywood needed some TLC to reveal its possibilities. Dave's ideas and patience, as our family worked together to beautify this beloved mid-century family home, truly made that gem shine. Yes, we hear it is a seller's market but Dave and his artful negotiating, eye for details, keen vision on timing and staging and connections from chimney inspectors to gardeners, painters to handymen truly won the best price for our family along with the most pleasant escrow experience I can imagine. Dave pays it forward. He responds to texts/emails/phone calls immediately. He explains issues clearly. He values his clients and takes care to respect the home owner/seller's concerns. I highly endorse Mr. Dave Robles; he will champion your cause.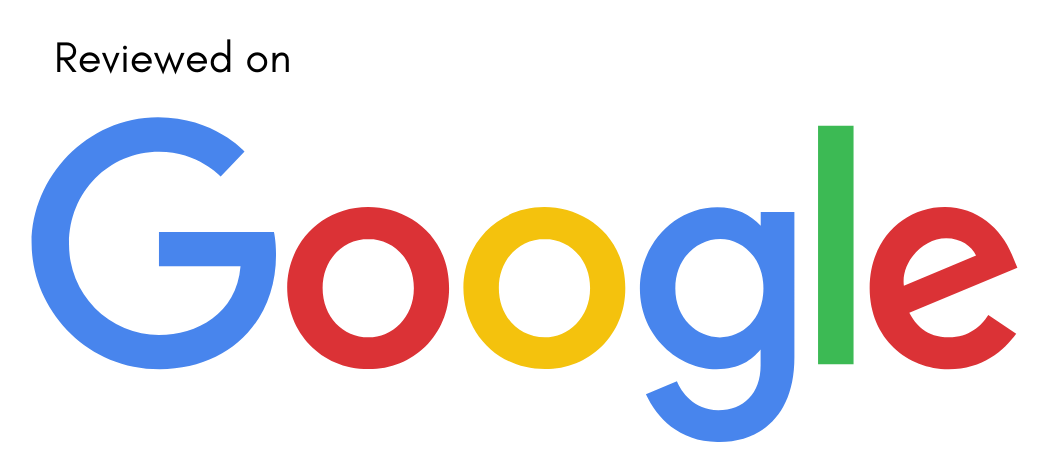 Mary Susan Doyle
Dave Robles and his team went above and beyond. They are very professional, knowledgeable, responsive and a pleasure to work with. Although, it was an unusual listing, Dave provided us with expert advice and guidance. It's rare to find a real estate agent that has a combination of professionalism and caring approach to clients. We are very blessed and grateful to Dave and his Team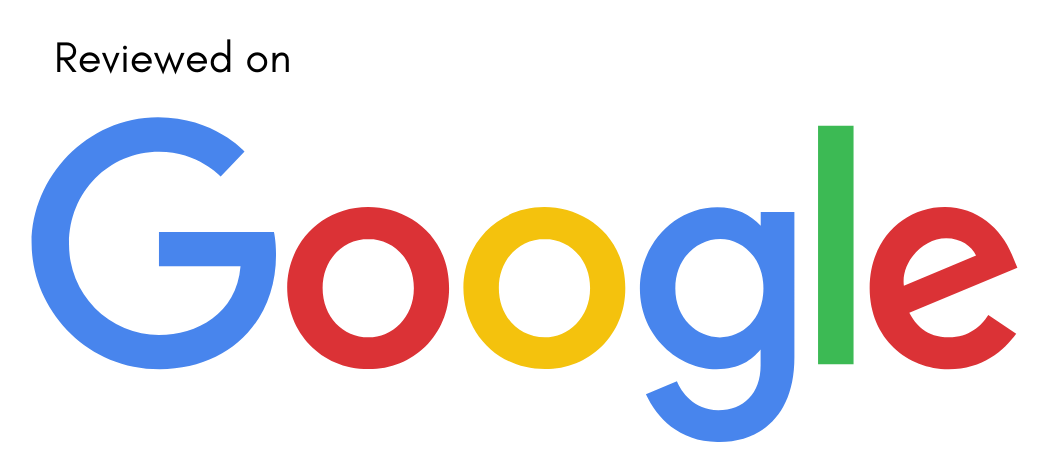 Richard Tavares
Dave Robles did a fantastic job selling my mother's house. He treated her very well and guided her through the entire process with a gentle, respectful manner. Dave and his team did a great job photographing and presenting her home and got us exceptional offers for well above asking price. Really a wonderful experience all around. I highly recommend working with Dave Robles!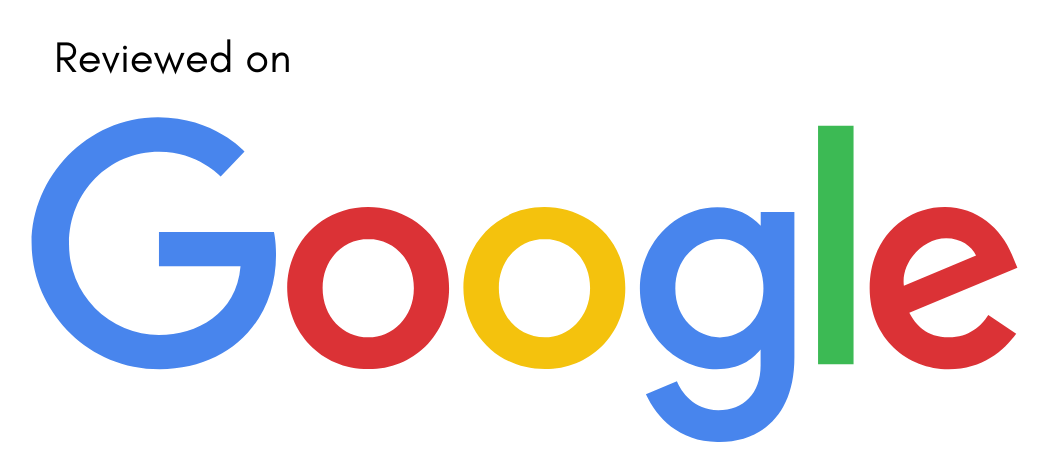 William Denzel
The best in the business. I bought my first home in Echo Park with Dave as my realtor in 2008. When we hit a snag he guided me through my fear and anxiety and helped me negotiate a deal that was even better than I had hoped for. When I thought I would sell in 2011 he suggested I wait and I did, and succeeded in renting and holding onto that spot. He helped me buy a dream home in marina del Rey and he created a bidding war when I wanted to sell it two years later. Dave walked me into my current home and knew it was perfect for me right away. It was a complex transaction but he made it fun and easy. Dave keeps a cool head throughout a very stressful time for home buyers and has never put money before my comfort. I could not recommend him more highly. He also makes the best holiday pumpkin bread you can imagine. You are in good hands with Dave and his team.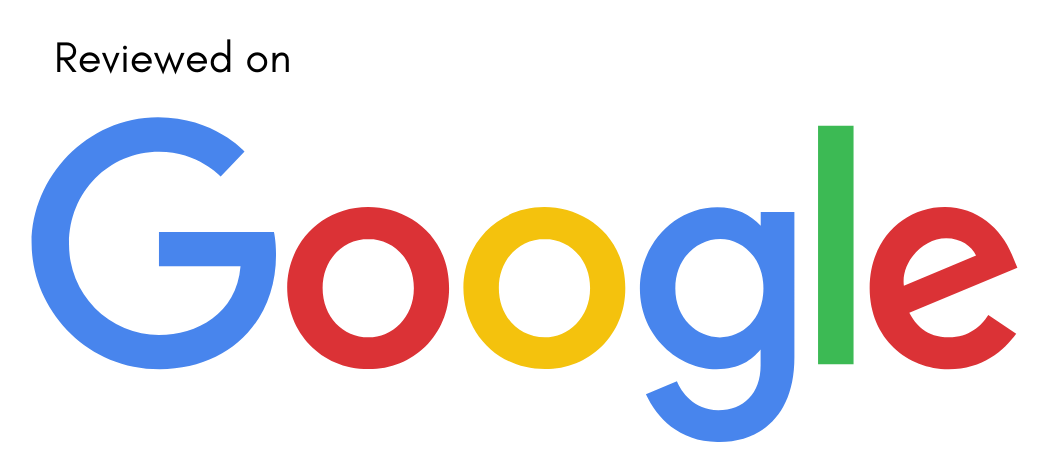 Heather Luttrell
I had a lot of realtors to choose from here in Rossmoyne. My neighbor up the street had just had a wonderful experience with Dave so I decided to add him to the list. He was the first and only agent to convince me that he truly understood my property, and how it was not just a house but also a home. He came fully prepared to discuss current market conditions and he carefully laid out a course of action. Soon after that, I signed with him. In the days that followed, I saw Dave and his team enthusiastically work their magic with the staging and marketing of my two-story Spanish-style home. Things proceeded from one day to the next exactly as he predicted. His many private showings brought in a dozen strong offers (all but one significantly over asking) and before I knew it, the deal closed without a hitch—at almost a quarter-million dollars over asking and with a backup for almost the same amount. Dave knows what he is doing! He's a nice guy too who inspires confidence and trust. I'm giving him five stars—my highest ranking!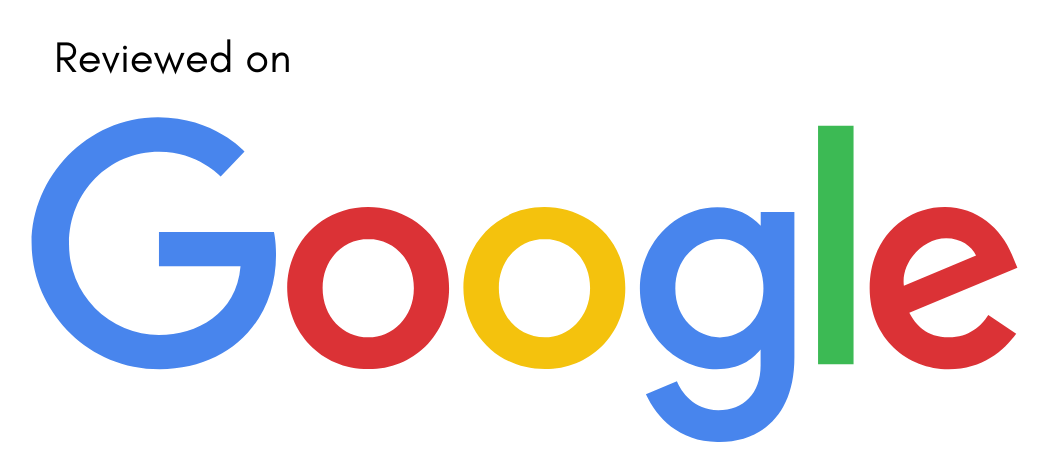 Eric Wechsler
Dave Robles has acted as both a buyer and seller agent for us. He is patient, professional and his guidance is invaluable if you're looking to buy or sell. His expertise and local knowledge will make your process smoother, faster and easier. The team at Think Real Estate goes above and beyond,
keeping you informed throughout the sale with updates and the information you need.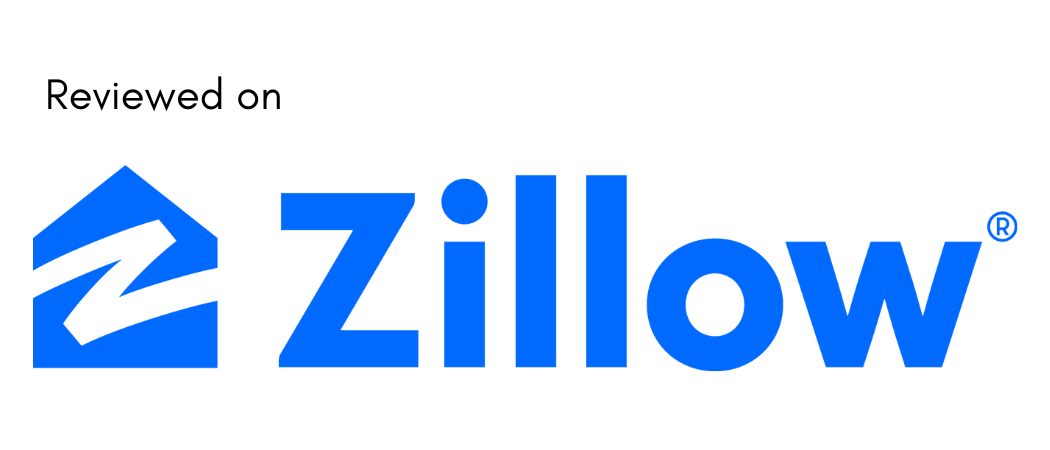 Daniel
Dave is an amazing realtor whom we have used multiple times. We found Dave when we were working with another realtor who wasn't very experienced and wasn't showing us properties that fit our criteria very well. He was the listing agent for a property we viewed and we decided he should represent us instead of the guy we had. We made a great decision that day. He is an amazing negotiator who has always gotten us amazing deals. We have recommended him to several friends since and they have been very happy with his services as well. I just went back to him to sell a building to free up some cash and instead of taking the job he managed to show me a different way to get the cash I needed and not sell. What an amazing guy to sacrifice a commission like that!
We will continue to use Dave for any future real estate needs and we couldn't recommend him more.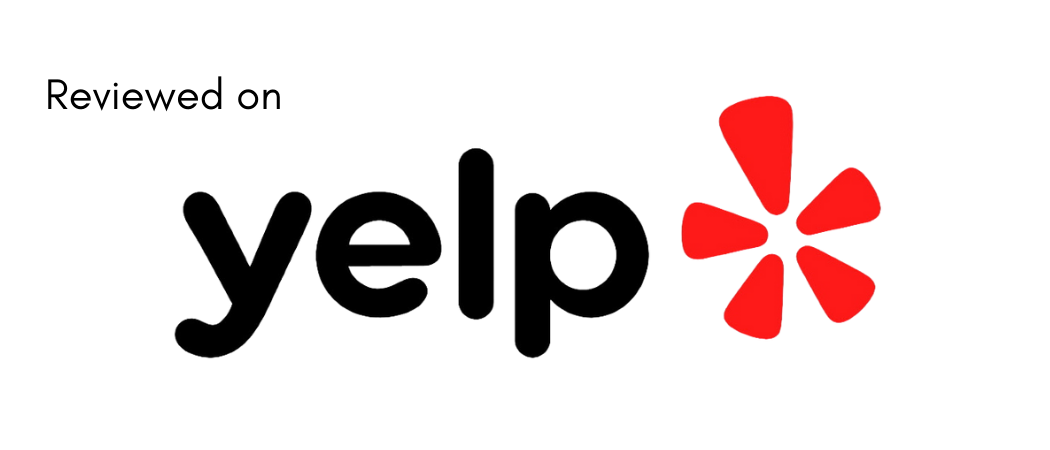 Patrick K.
When I started to think about the home buying process I looked up my local realtors. Dave Robles came highly recommended. He is savvy and passionate about what he does. He works hard to find the best home to fit your needs. Looking for houses in the Pasadena area, could be a daunting task. But Dave helped to make it an easy going, dare I say, fun process! Although I did not end up buying a home (yet!), it is nice knowing what is out there and knowing that there is a realtor who will be able to help and guide me through the home buying process.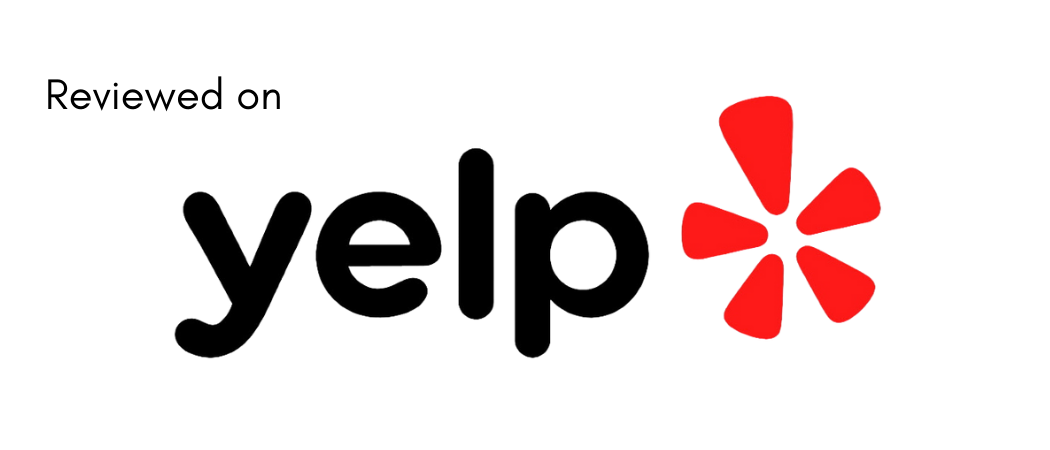 Amber G.
We were very thorough when choosing a realtor to sell our character house. Taking a proactive approach we went ahead and interviewed several agents. The natural winner was Dave Robles. His plan made sense and his experience was unmatched. These competencies made a real difference in our case. Our
house was sold before even being listed. The escrow process had hiccups, but the kind of accompaniment Dave gave us was above average and his capacity to negotiate and represent us was outstanding. I cannot think of a better agent to help you sell or buy your lovely house in Southern California. Simply put, Dave Robles is extremely competent, very experienced, and highly ethical. We are glad he was in our side when selling our beautiful house.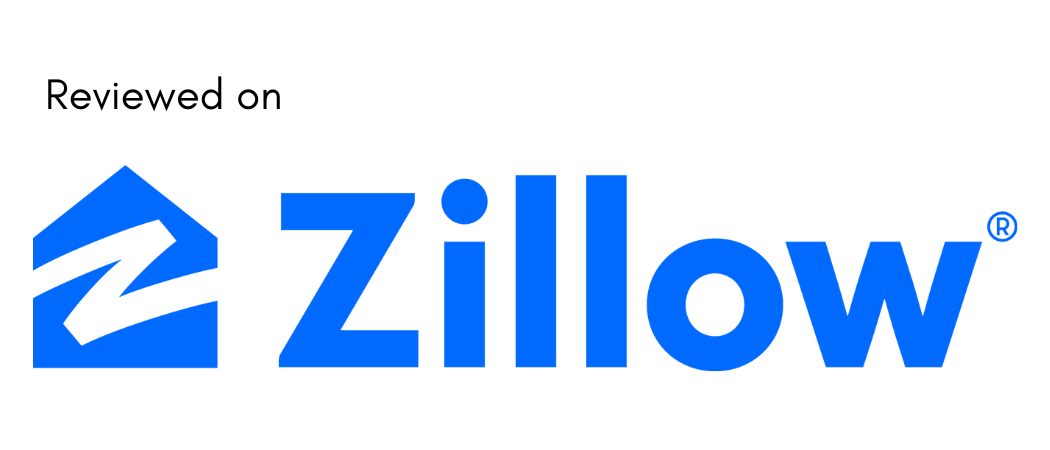 Danny
Positive:
Professionalism,
Quality,
Responsiveness

Selling a home (especially one that you love) is a stressful experience. Dave and his team took such good care to make the process as easy as possible. Professional, personable, efficient and savvy - this team knows what they are doing and they understand the market completely. Could not have had a more positive experience!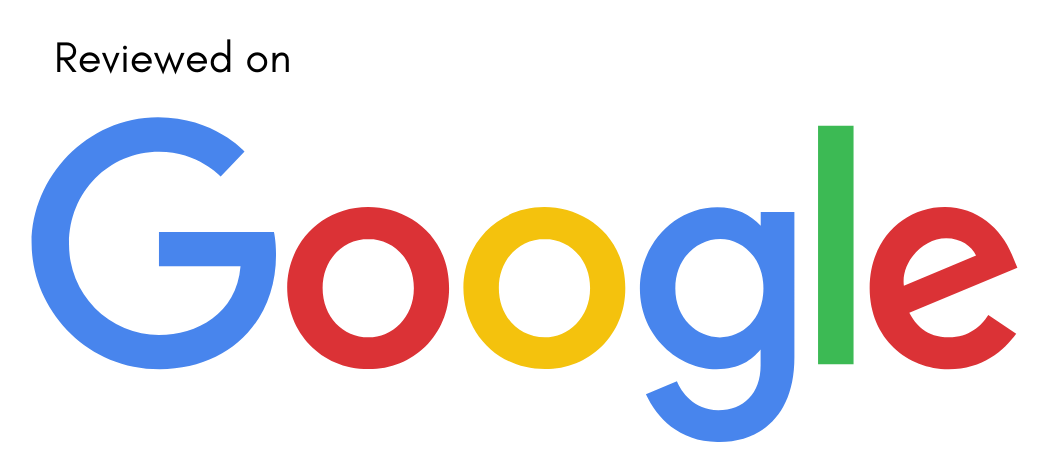 J
Positive:
Professionalism,
Quality,
Responsiveness,
Value
We couldn't have hired a more competent and experienced real estate agent than Dave Robles and his team at Think Real Estate Group. Within days of listing the property we recieved over 40+ offers. His 25 + years of real estate experience really showed navigating us through the negotiating process. We would highly recommend Dave and his team!!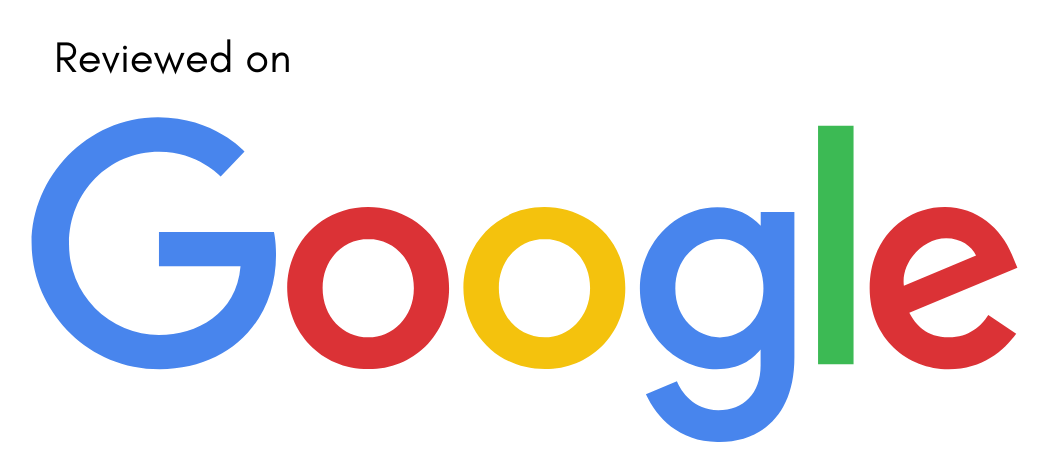 Eric H.
Positive:
Professionalism,
Quality,
Responsiveness,
Value
Selling my condo posed some unique challenges. I felt thoroughly confused when I placed my first call to Dave Robles of Think Real Estate Group, unsure if I would even proceed. It turned out that I could not have found more perfect realtors to guide me than Dave and Mette Moulton at Think. Dave brought a proactive, can-do approach to the process -- along with nearly 30 years experience in the business -- and wrapped in outside expertise to provide advice. Mette and Dave helped me think everything through. Both gave impeccable guidance on how to edit down my possessions so that my place looked professionally staged. Who knew I had such good taste! They promoted my place with a spectacularly done video that attracted more than 90 in-person visitors within about a week of its coming onto the market. Multiple offers produced a sale that hit a new high watermark for all comps in my large building. Simultaneously, Dave and Mette helped guide my partner and I through the ups and downs of finding an out-of-town home to purchase and worked closely with us as we closed two escrows simultaneously. Real estate can pose big hurdles for both buyers and sellers in the tough and tricky Southern Californian market. I'm so happy and grateful I found the right realtors to take us on this journey. Now we are setting off on a new adventure, launching into a whole new phase of our lives. Thank you to the whole Think Real Estate team! I couldn't recommend them more highly!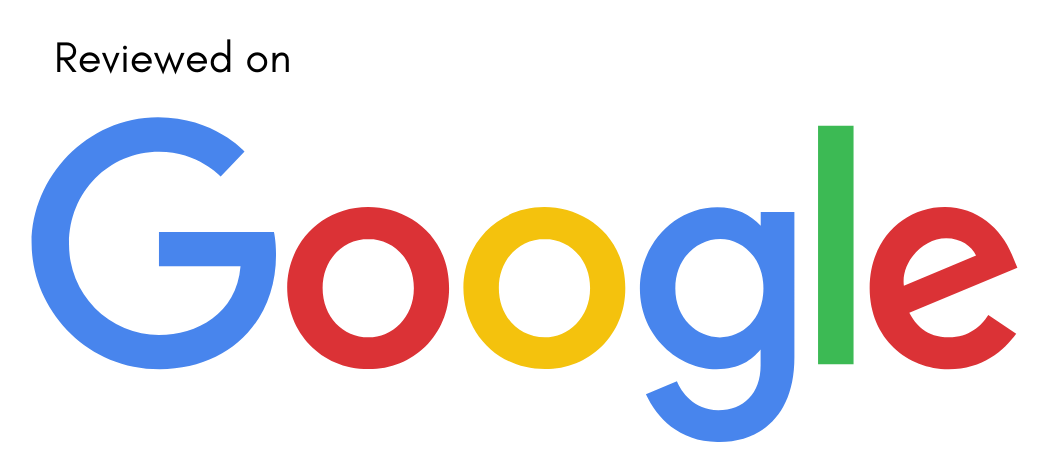 Ann Marsh
Positive:
Professionalism,
Responsiveness
I had a wonderful experience working with Wendy & Dave - they were immediately responsive to what we were looking for, listened to us, and actively warned us away from listings they felt weren't a good fit.

Would recommend them to anyone. They made the first time buying experience not only manageable but got us in a lovely home in just one week, showing us tons of places in a short period of time.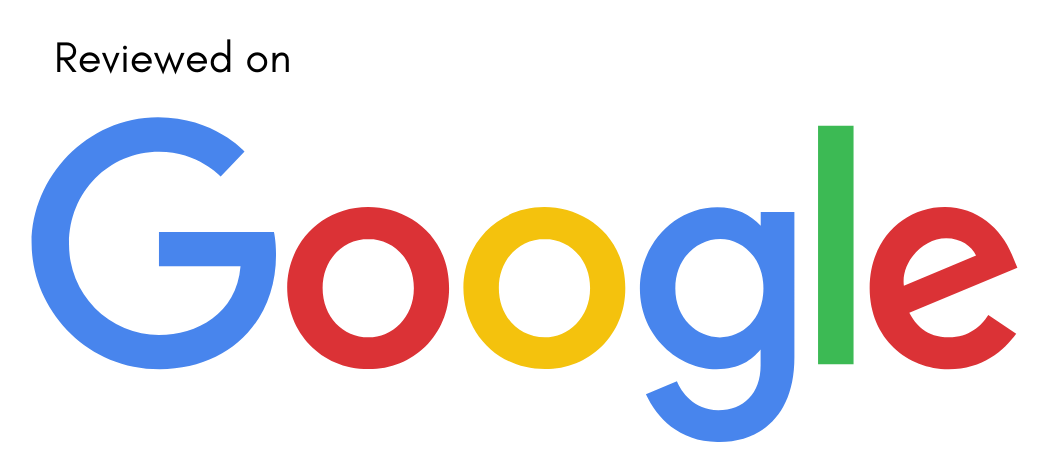 Joseph Ettinger
Positive:
Professionalism
We cannot speak highly enough about our experience with Wendy Colton at Think Real Estate Group. We're first-time home buyers and she was the best realtor and partner we could have hoped for. From the beginning, she was accessible, knowledgeable, energetic, and skillful. It's a challenging buyer's market in Los Angeles. Despite this, we were able to close on our house within two months of our process working with Wendy. We know this isn't typical, and some luck came into play, but we have no doubt that was in large part because of Wendy.

She was available to us at every turn throughout the process, from sending us listings, to showing us properties (including bringing flashlights and crawling under houses :) ), to being an incredible advocate for us in the offer/escrow process. Perhaps most importantly, she created great working relationships with the listing agent, the buyers, and our lender, which helped us stand out from the pack amidst multiple offers. Throughout our time working with Wendy she was proactive, reaching out to educate us about the process and to simply provide support.

It's true what they say — buying a house is stressful. There is no one better than Wendy Colton to be your partner and advocate in LA's tough real estate market. We are forever grateful to Wendy for helping us get our dream home.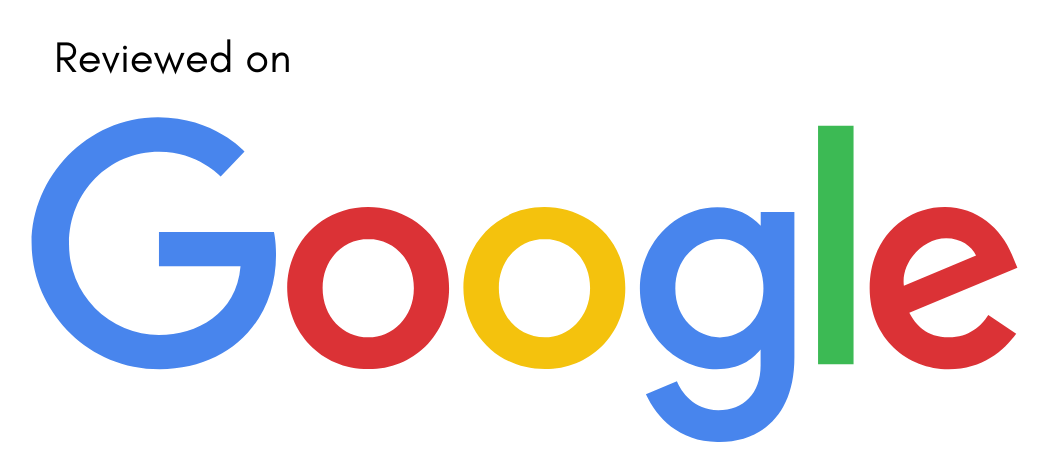 Sarah Blanch
Dave held two 70 plus year old sellers hands throughout the process and never got tired of answering our many.....yes many questions. If you are looking for a "song and dance" real estate agent you should look somewhere else. Dave is a professional and treated us and the sale of our home in that manner.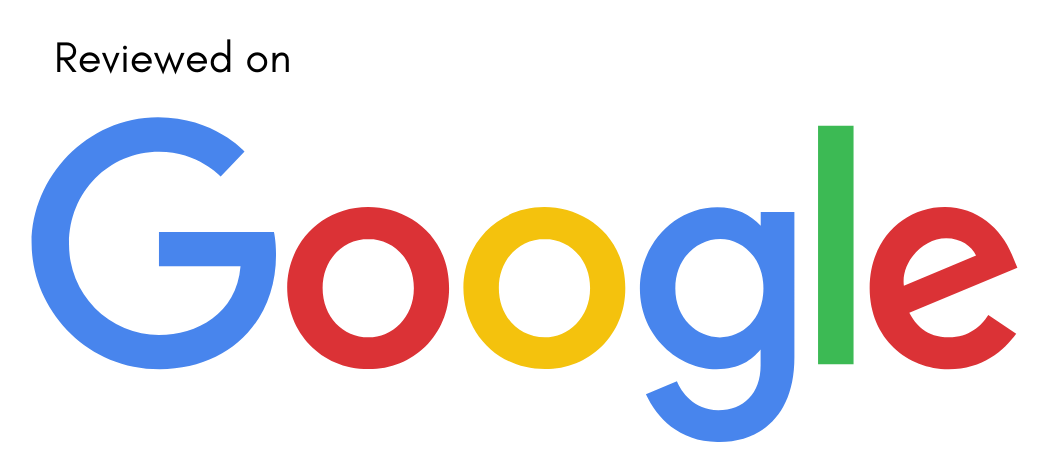 Randy Slaughter
Positive:
Professionalism,
Quality,
Responsiveness,
Value
I've conducted many business transactions with Dave et al, over the years. Consistent. Attentive. Honest. Knowledgeable. Empathetic. He and his team operate as one cohesive unit. Definitely, one of the good guys! Highly recommend David and his team of professionals who Think, so you don't have to. Worry, so you don't have to. Resolve, so you don't have to. Close the deal, so you don't have to. You're in good hands.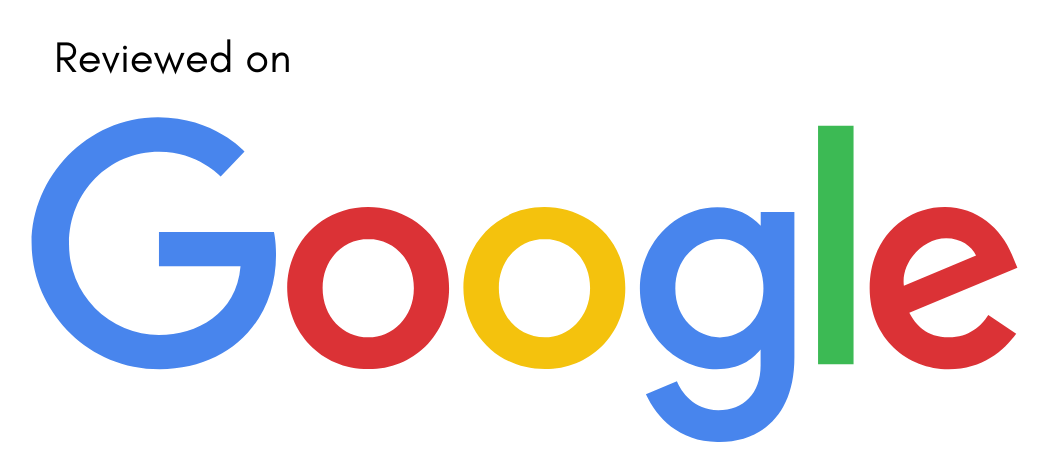 Zsolt Bayor
Positive:
Professionalism
Dave was a pleasure to work with, and handled our sale as a true Professional.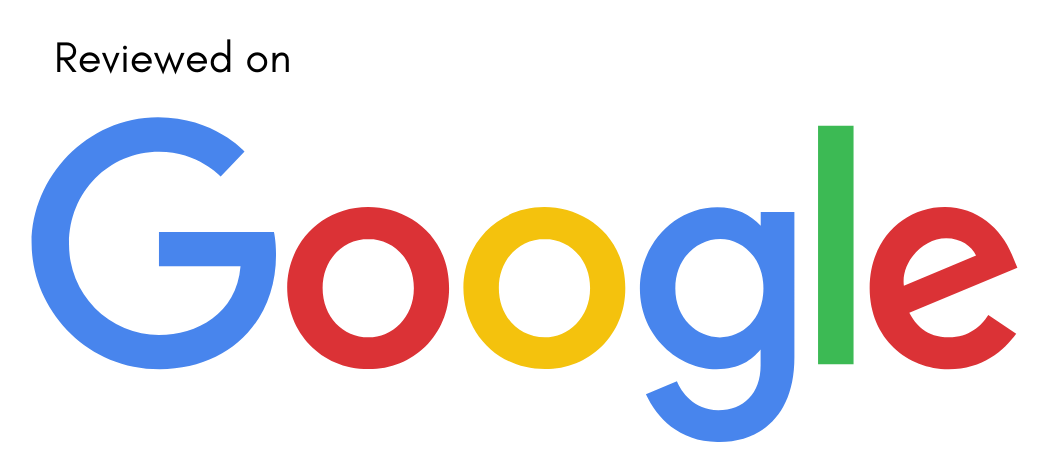 marifrances kudla
My husband and I interviewed quite a few real estate agents before choosing Dave of Think Real Estate Group. The other agents were fine but we weren't overwhelmed! Dave showed up extremely prepared, very energetic, - so much so, that we engaged him on the spot!
We put our property on the market about 2 weeks after the lockdown started, so we couldn't use the strategy we had discussed, of the Open House. However, due to the Dave's hard work in getting the listing prepared, we had lots of interest, and within a couple of days, had an Offer well over asking price! We were really impressed!
From that point, Dave handled the 30 day escrow, extremely professionally! He kept us up to date but also made sure everything was smooth - no stress whatsoever! I would without question, highlyrecommend him. His company are everything an awesome real estate service should be, and lived up to every expectation we had, and more!
Thank you so much!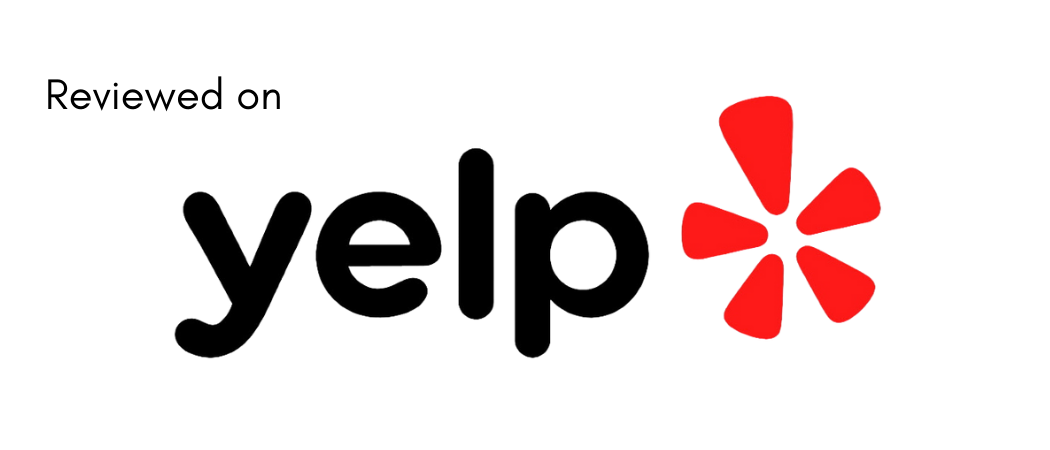 Ciara M
Dave Robles is a great real estate agent. He has helped us sell two of our houses thus far and we have worked with him since 2016. He's smart, savvy, thoughtful, and he understands the marketing side of real estate very well. He is also down to earth and very easy to work with. I'll be recommending him to all my friends.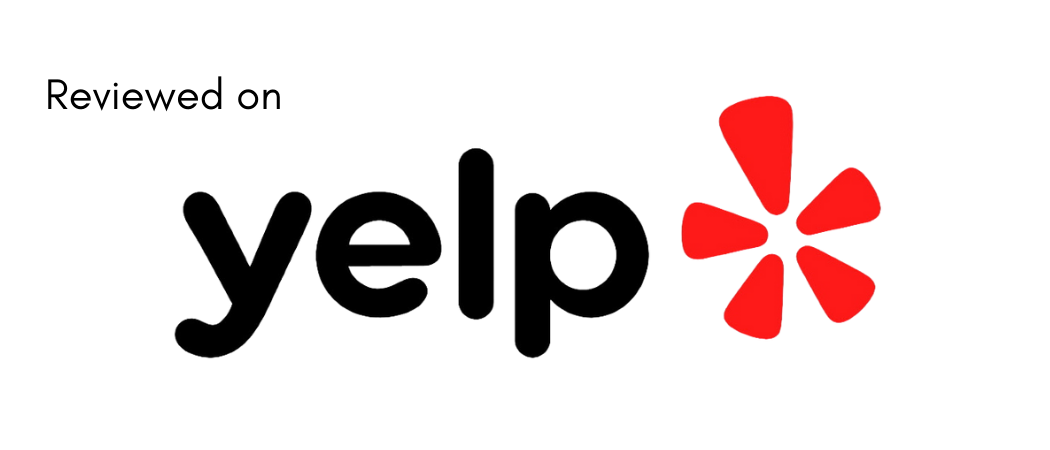 Maja B.
Dave was an exceptional agent. He sold our house in the middle of the COVID pandemic, which presented several unknowns and constant changes and precautions. Dave was excellent at navigating these uncharted territories by providing us with different strategies to selling. He was easy to work with, had a lot of local knowledge as well as general knowledge, was keeping up on current standards and trends, was following all COVID precautions, and provided great communication. In the end, he sold our home for way over asking with several offers! We would highly recommend Dave and his wonderful team.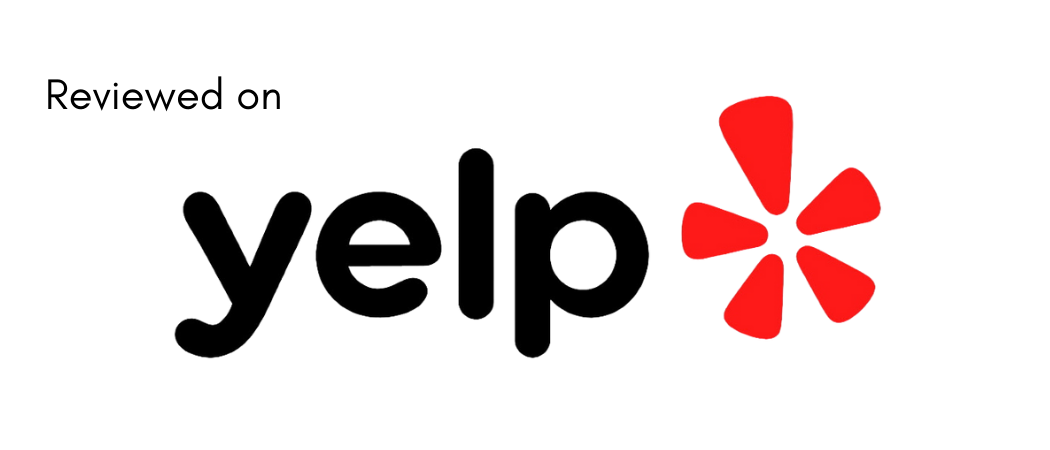 Ashley D.
Glendale is an undiscovered gem of gorgeous and historic properties on tree-lined hills. Robles has great promotional ideas. I sincerely hope he further improves the value of my beautiful home with his elegant home sales in Glendale and beyond.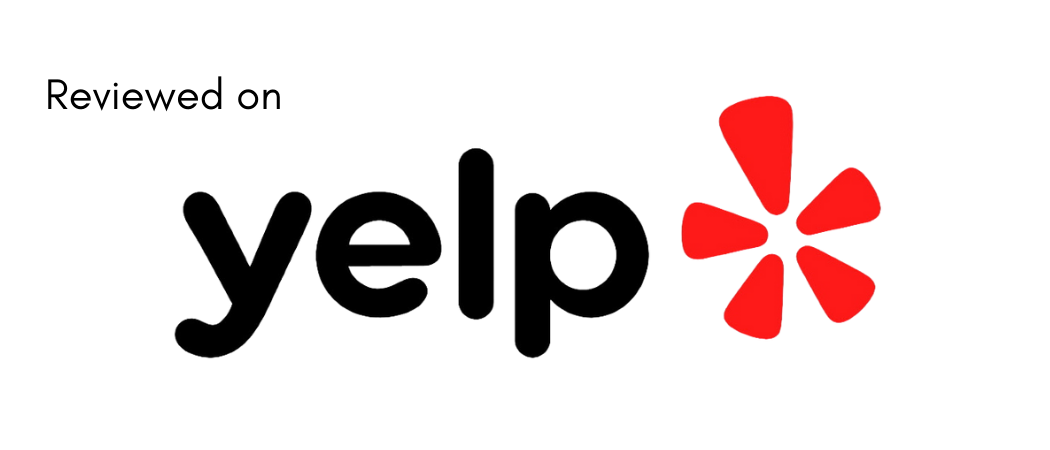 Petra V.
I have worked with David on a professional level for some time and my experience has been excellent. David is one of those agents that genuinely cares about his clients and consistently goes above and beyond what you would expect. Highly recommended.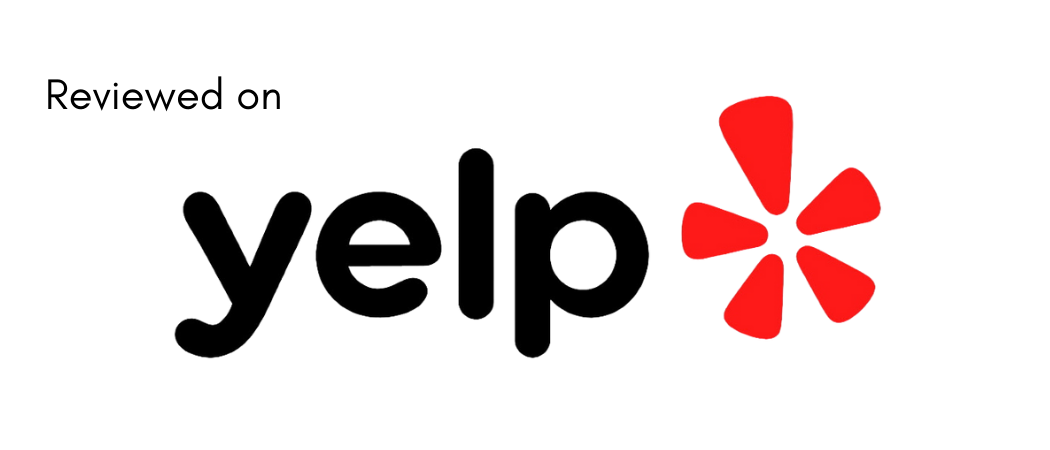 Michael C.
Dave Robles has acted as both a buyer and seller agent for us. He is patient, professional and his guidance is invaluable if you're looking to buy or sell. His expertise and local knowledge will make your process smoother, faster and easier.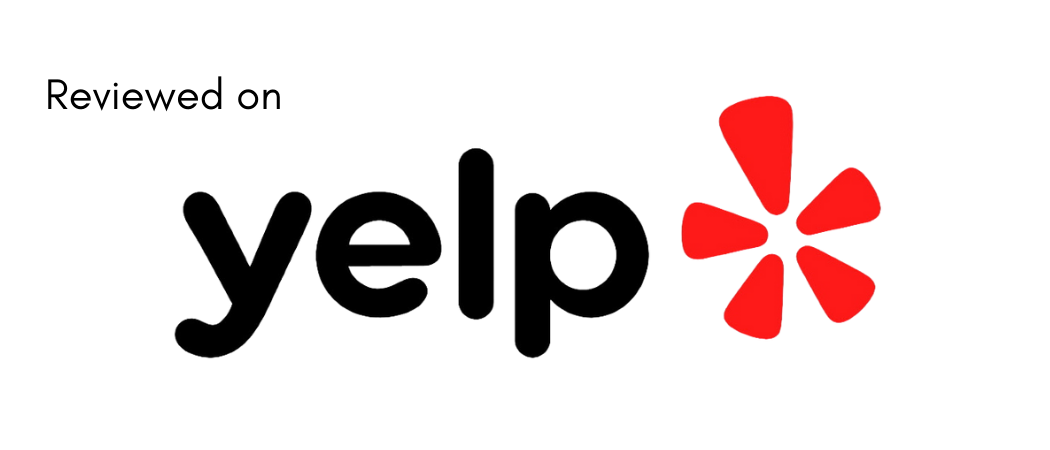 Dana F.
Dave Robles is hands down the BEST realtor in Los Angeles. I am a single, self employed woman and decided to purchase a unique home in an unincorporated area of LA that was in foreclosure. It was not an easy sale and to make it worse the mortgage company messed up my original loan which almost costed me the home. Dave is very knowledgable about foreclosures and working all sorts of home deals. He is an expert in both buying and selling.
He went to bat for me several times during the process helping me navigate through difficult situations. First he informed me I should make an offer $40K above the asking price and Im pretty sure that was a big reason the seller chose my offer. YAY! Next when the house was appraised for "$40K less" than my initial offer, instead of losing the extra $40K out of my pocket, Dave once again went to bat and in an almost unprecedented move, convinced the seller/bank to lower the cost of the home by $40K, so it was a win-win for all.
Dave was always on my side and helped me every step of the way. Today I am a single woman homeowner with a home that I love in the foothills of LA. My home has increased $200K in 1.5 years of ownership and I couldn't be more thrilled.
I have recommended him to many for selling and buying and wouldn't hesitate to use him again. His strengths are his ability to handle and defuse stressful situations in a calm manner (and these days buying/selling a home in LA is always stressful), his 25+ years of real estate knowledge and history, his prompt responses, his great advice, his professionalism and friendly persona are all serious and necessary benefits whether you are buying or selling in this exciting, but competitive real estate market.
Need a realtor for any reason? Dave Robles IS the best. Look no further.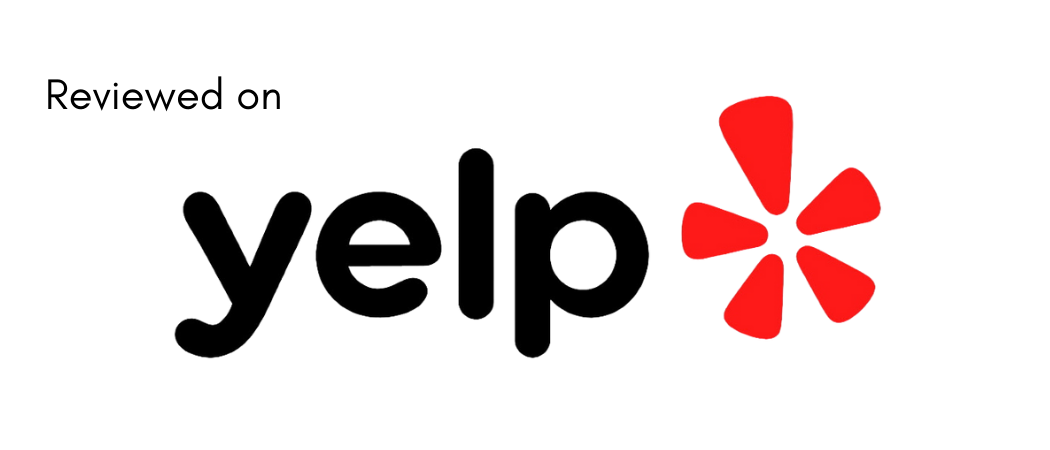 D A.
It's great to see fellow real estate agents that are so helpful and dedicated to their field. Dave is always willing to help anyone who needs it. He is a wonderful asset to the industry!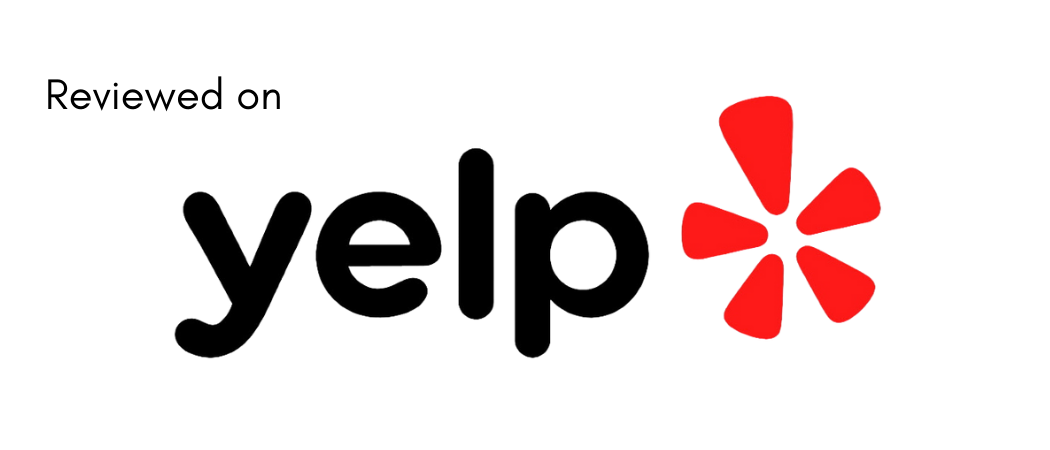 Wes W.
In addition in being a great Real Estate agent and a Realtor who is very knowledgeable, Dave is a neighbor and integral part of my Glendale neighborhood. He has arranged, on his own time, many different neighborhood activities.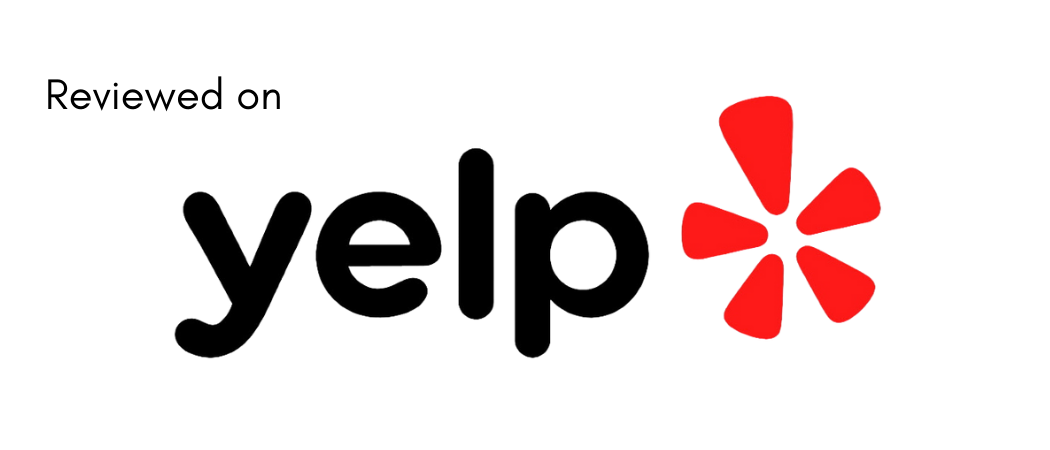 Ron C.
Dave is,without a doubt,the most honest,driven,creative and community connected realtor I have ever worked with!
He deeply cares for his clients and is extremely knowledgeable.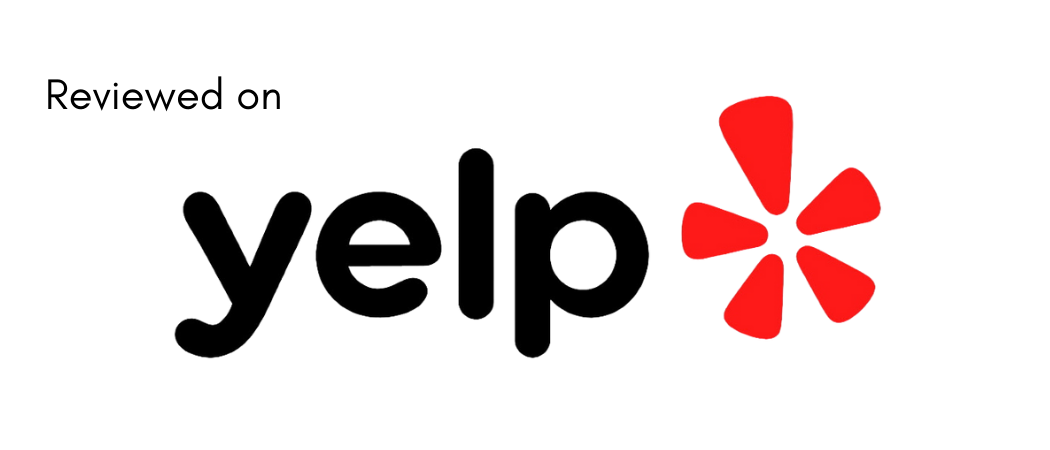 Jocelyn B.
Selling my house was a emotional roller coaster for me. Dave was exceptional and responded promptly when I had any questions. He has a savvy marketing strategy which includes beautiful professionally photographed booklets of your house. He works nonstop to sell your house until the sold sign is up. Honest, conscientious, and really nice man with a great team. Highly recommend!!!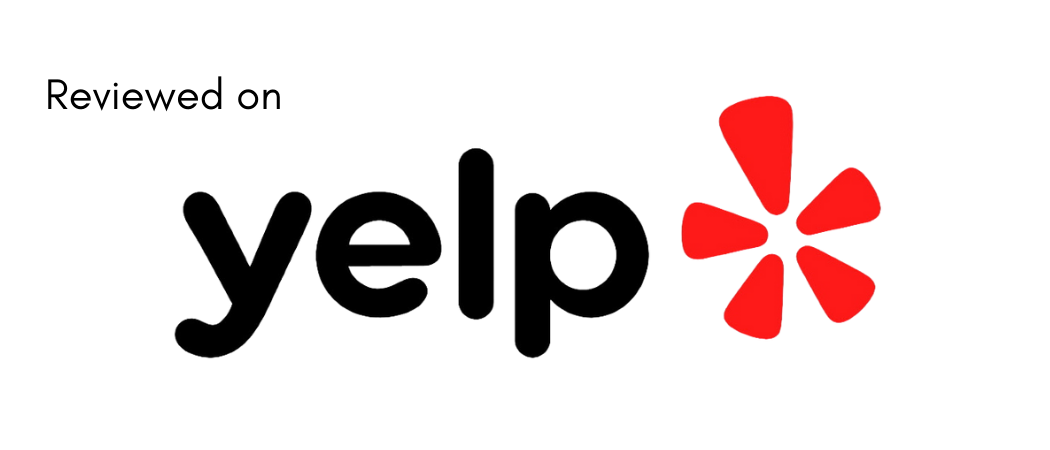 JoAnn H.
Dave Robles helped us buy our single-family home in Pasadena. He was also the realtor we used to purchase our condo in Silverlake. IMO he's an intelligent, knowledgeable, hard working person who knows real estate services. We plan on using him when we purchase our next home which hopefully will be sooner than later.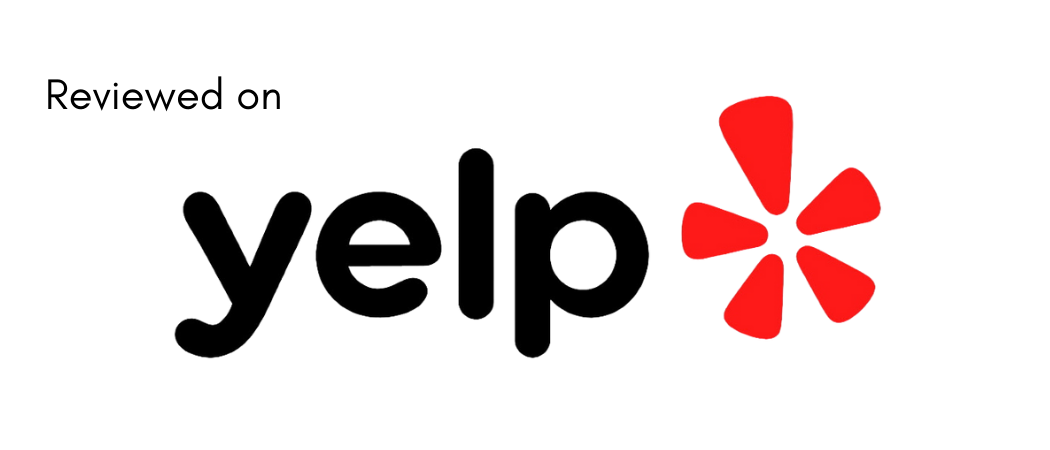 T C.
I've worked with Dave as my real estate agent since 2001 when he took me all over Los Angeles looking for the perfect house! He let me know what areas he thought would be a good fit for me. It didn't take long for us to find a house on the valley side of the hills. I remember falling in love with the house and he told me to keep my cool. We found out that the very next day this house was going to have an "open house event " He said to me "Jeannie if you want this house w have to put a bid in now! This house will be gone tomorrow. ". We put the offer in and signed the paperwork. Because the house was already scheduled for an "open house" event a few people showed up and were wanting to bid on the house higher than asking price. Had Dave not told me to get the paperwork signed I would have lost the opportunity! Over the years I've kept in touch with dave - he even came to my wedding with his awesome wife Jenny. When it came time for me to move from LA I went to him and his advice was NOT to sell the house, but rather keep it and rent it. He could have made really good money off of the sale, but he did what was best for me (not him) Dave has found me two great tenants to rent the house to. I can't tell you enough what a wonderful man and great real estate agent he is. Try him out you will forever be grateful.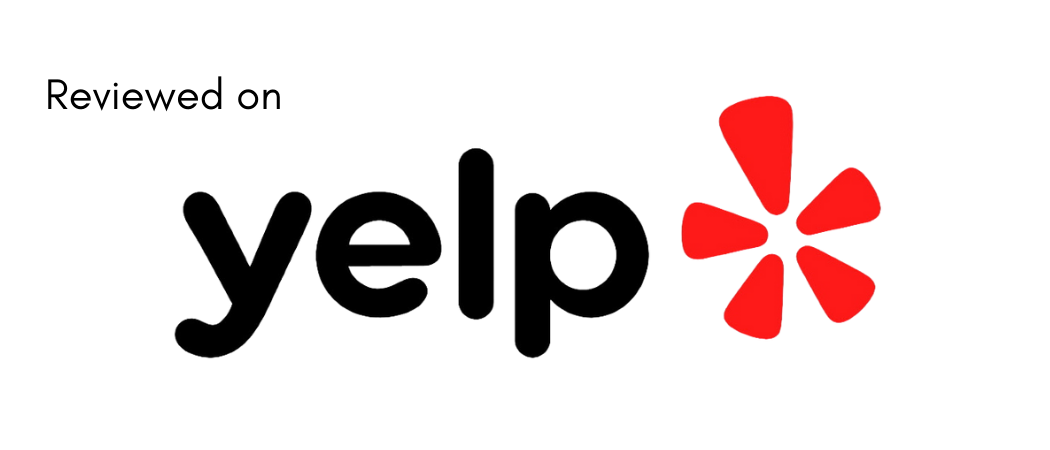 Jeannie G.
Dave has bought and sold all of my houses - I think that makes 5 houses, 10 transactions. After the first one I became a life-long Dave Fan. You can rest assured he will sweat the details and close with no drama.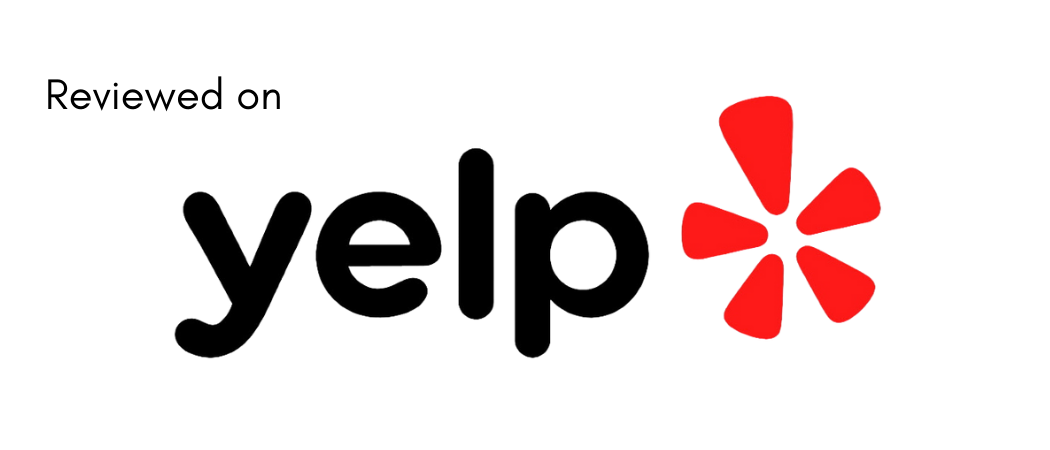 Ann G.
I reviewed several realtors before selecting Dave to represent my Home sale in the Glendale Rossmoyne area. His marketing techniques and awareness of the real estate climate was refreshing and lent a strong sense of security with the sales process. Although I ultimately decided not to sell, I was continually impressed with Dave's ethics and values as it regards representing us in the market. I'm convinced that his brilliance and latitude with negotiations is what makes him close his deals so effectively.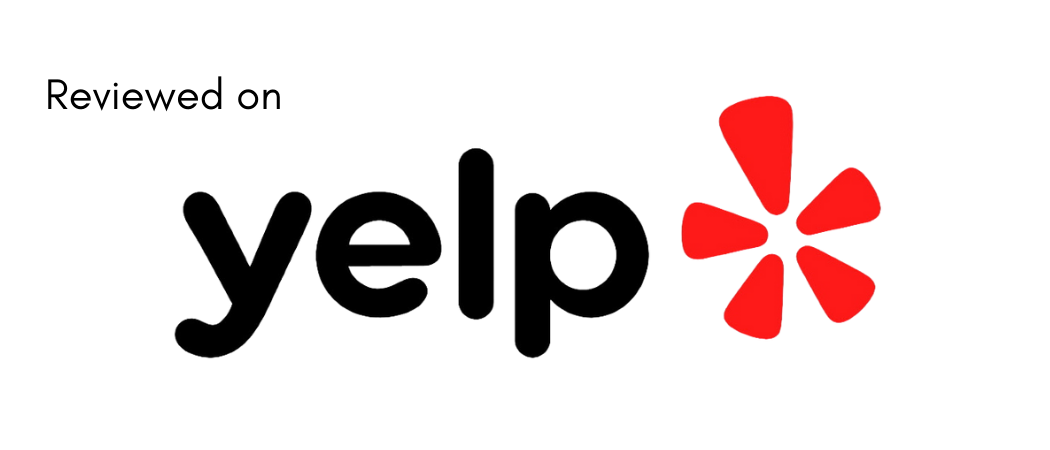 Wellington Newport I.
Dave really knows how to sell houses. Met Dave on one of the open houses he was hosting. Although I did not purchase the house, he kept in touch. He recently sold my neighbors house in the Rossmoyne neighborhood and my neighbors were really happy. I recommend him.
Alex R.
If you want someone who really listens and understands just what you are looking for Dave is who you want to help you. He didn't just find me what I was looking for, he didn't waste my time showing me homes out of my range or what he wanted to sell, only what was on my list. Thanks Dave, I will love you forever!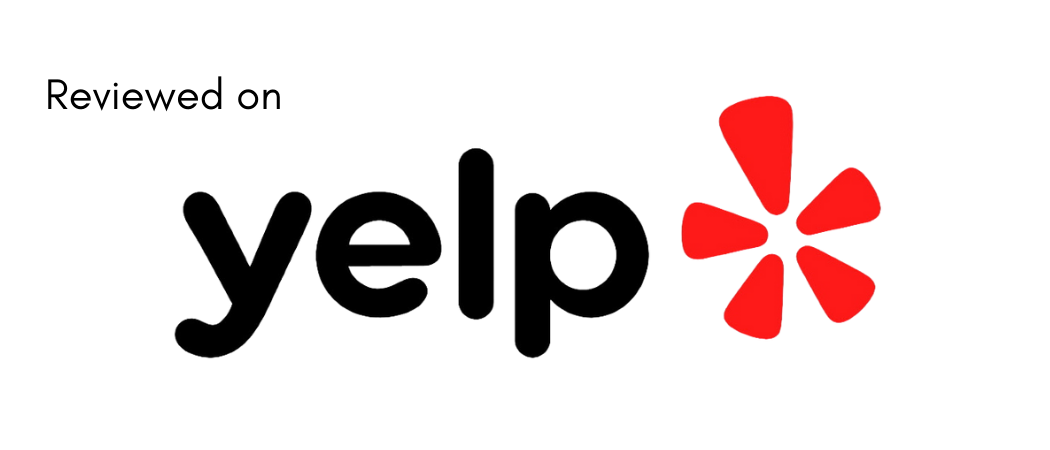 Michelle G.
Need a fabulous Realtor, Real Estate Agent or any type of real estate services? Look no further, Dave is your man! He can make the most challenging real estate deal into reality. He made it happen for me and he can make happen for you.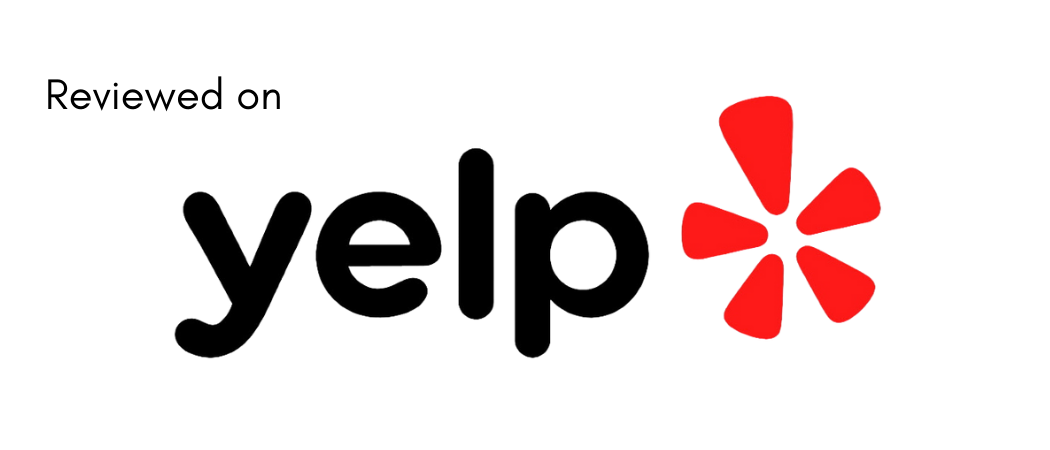 Daisy T.
Dave was recommended by a girlfriend of mine after I was unsatisfied with my previous realtor. He is honest, observant, caring and patient. Being a single mom and a first time home buyer is stressful enough, but thanks to Dave, I am now in a house that I love and something that I never thought I could ever afford! Dave and his financial team are a real dream team!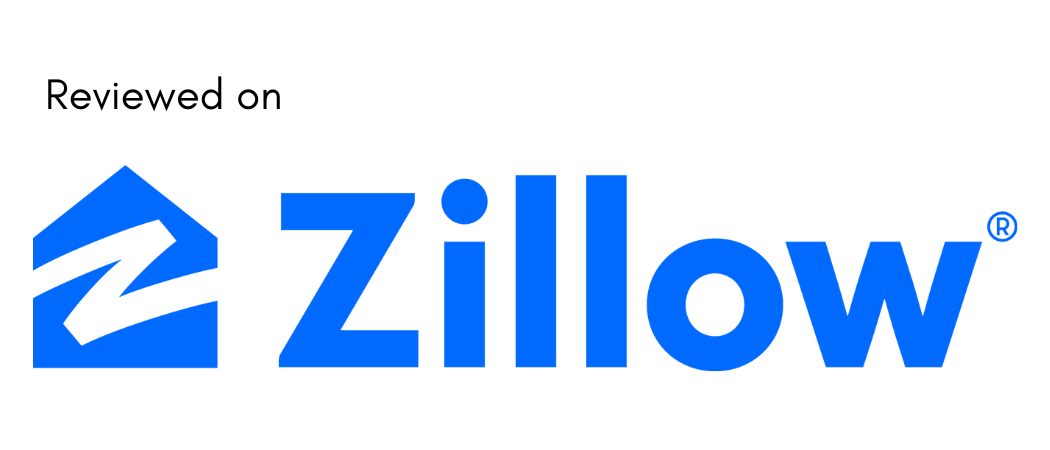 iluvbeaner
Dave Robles has acted as both a buyer and seller agent for us. He is patient, professional and his guidance is invaluable if you're looking to buy or sell. His expertise and local knowledge will make your process smoother, faster and easier. The team at Think Real Estate goes above and beyond, keeping you informed throughout the sale with updates and the information you need.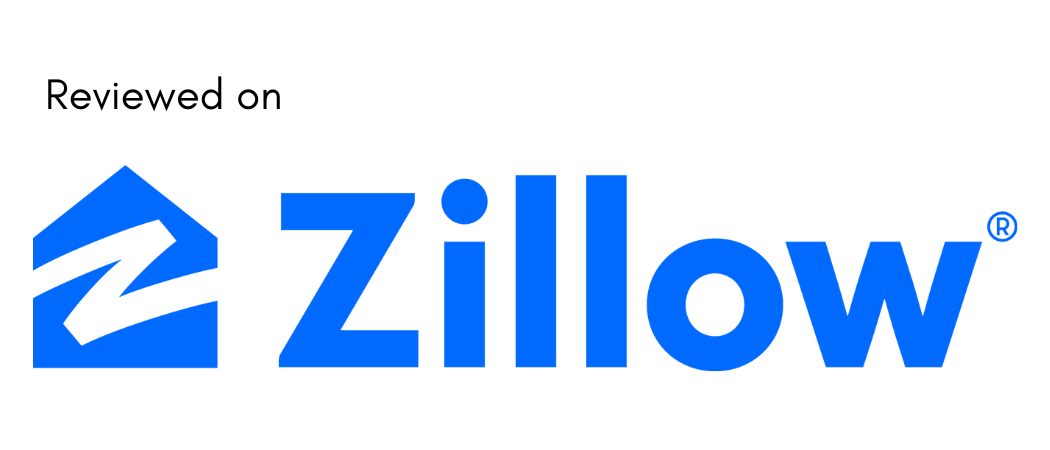 dmatf
Living in Phoenix and needing to sell property in Los Angeles, I didn't know who or where to turn. I received a recommendation to call Dave Robles. I am so happy I did. From our first conversation, I knew I made the right call. Dave was knowledgeable about the area, and knew what I needed to do to get the most for the property I was selling. Dave was in contact with me throughout the whole process. In a matter of days, I had an offer and recently closed the sale. I would highly recommend Dave Robles for your real estate needs.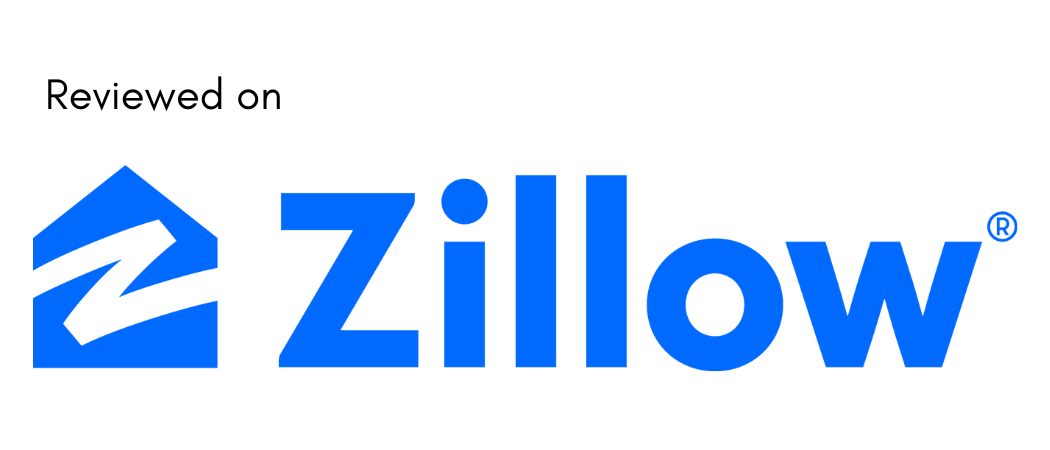 puhgrl62
He was there to give me the best experience in selling my house, which was difficult for me, so his hands were full. Always responded to calls or texts quickly. Great marketing and beautiful professionally photographed booklets of house. He and his team were attentive and respectful of the house and pets when showing. He was continuously working hard to sell my house and to get the best possible outcome for me. I highly recommend him. An honest, intelligent, and all around nice man. Everyone in his team were great as well.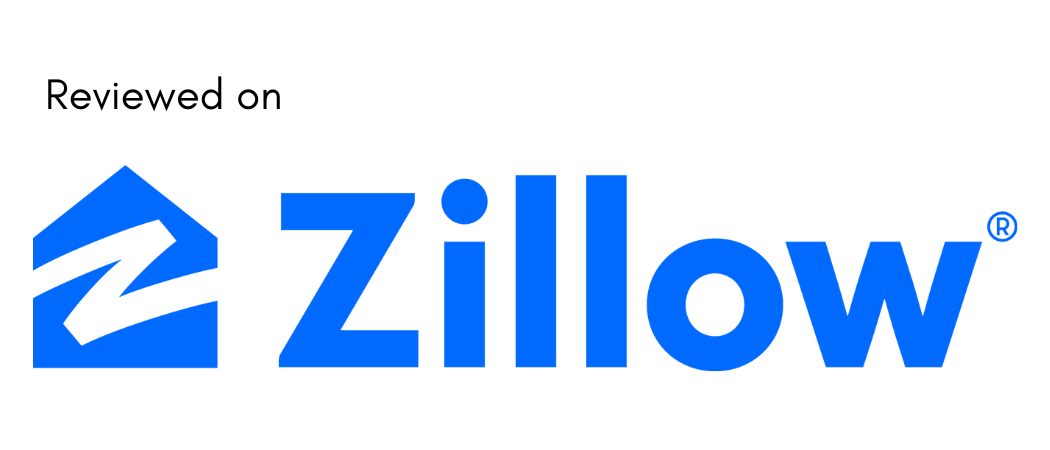 jnhamner
Dave is a vital part of my neighborhood in Glendale. He has, on his own time, organized neighborhood yard sales and neighborhood watch signs. He is, a neighbor and an all around nice guy. I am not ready to sell, but he happily gave me an idea of the value of my home.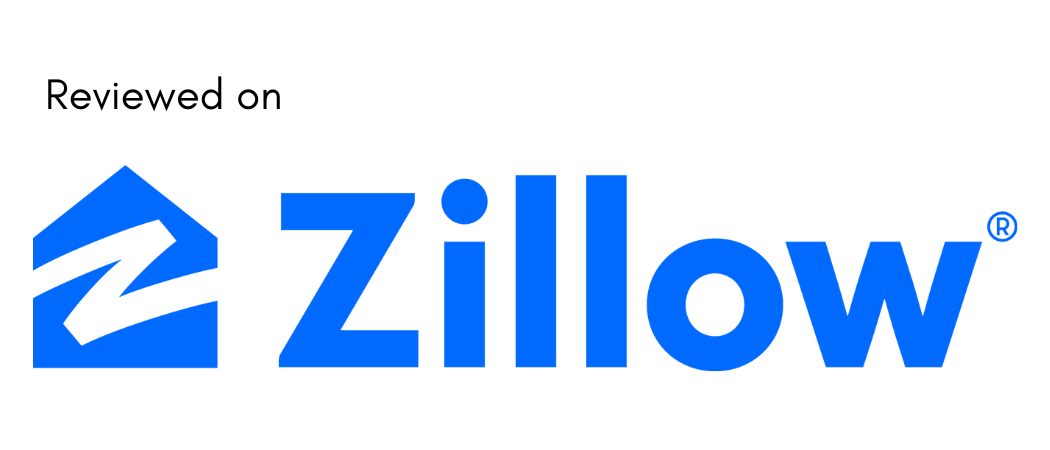 Ron Christensen
Dave helped me buy my house. And when I wanted to move he told me to rent my house out not sell it. So he helped me find renters twice. Always gives me the best advice.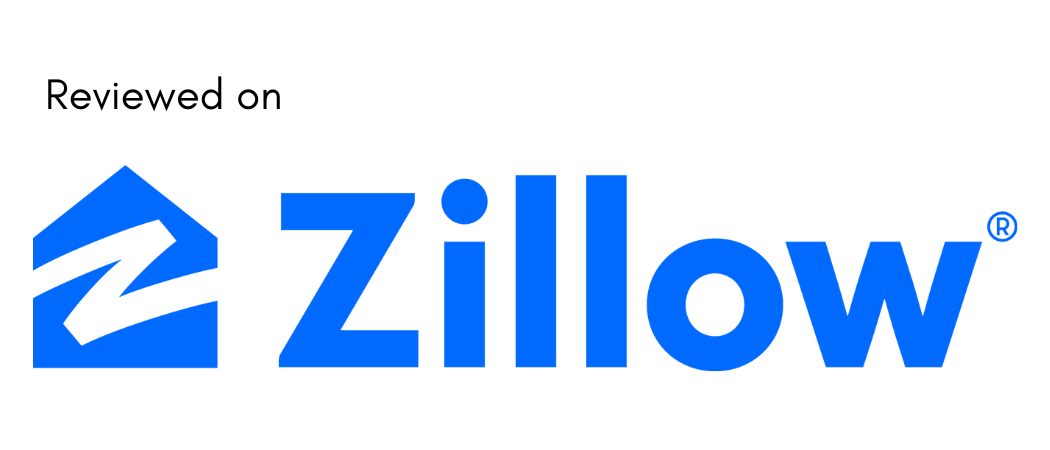 jeanniemargil
Met Dave on one of the open houses he was hosting. Although we did not purchase the house, Dave was very knowledgeable with the Rossmoyne neighborhood, and had sold my neighbors house recently. Dave has kept in touch and has said hello from time to time.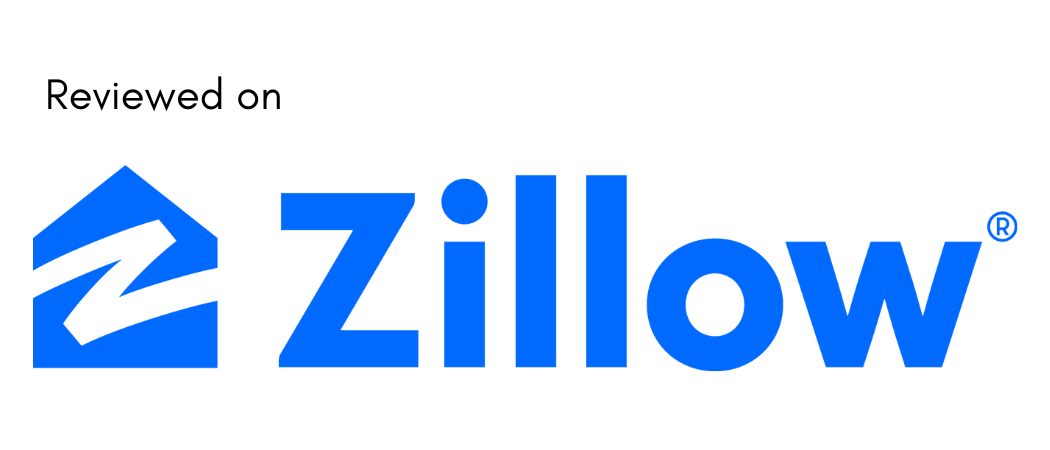 alexreyes626
We've used Dave twice in the past 15 years to buy a condo in silver lake and a single family home in Pasadena and hopefully will use him again very soon.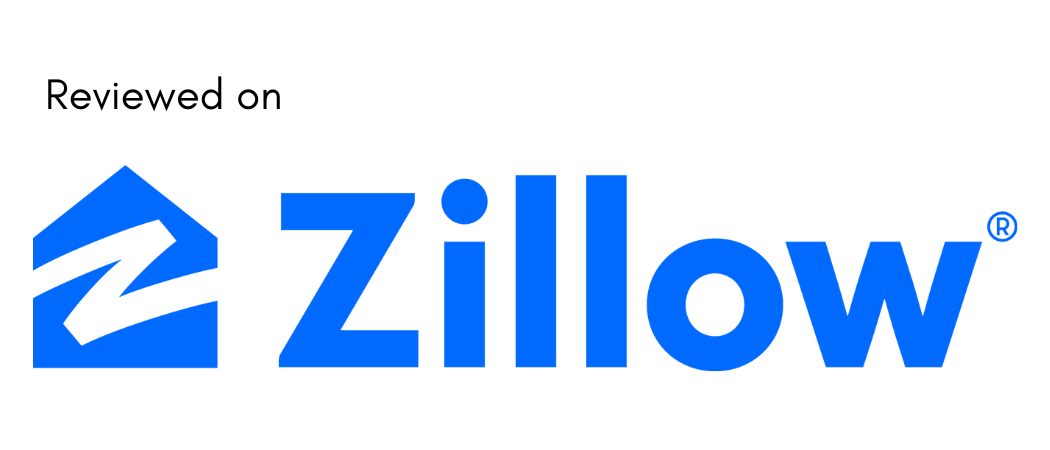 tc 617
We bought our house last year through Dave Robles and he literally got us our dream house! He stuck in there with us through the 3.5 month process of finding our dream home! We couldn't be happier. i would highly recommend using Dave for buying a home!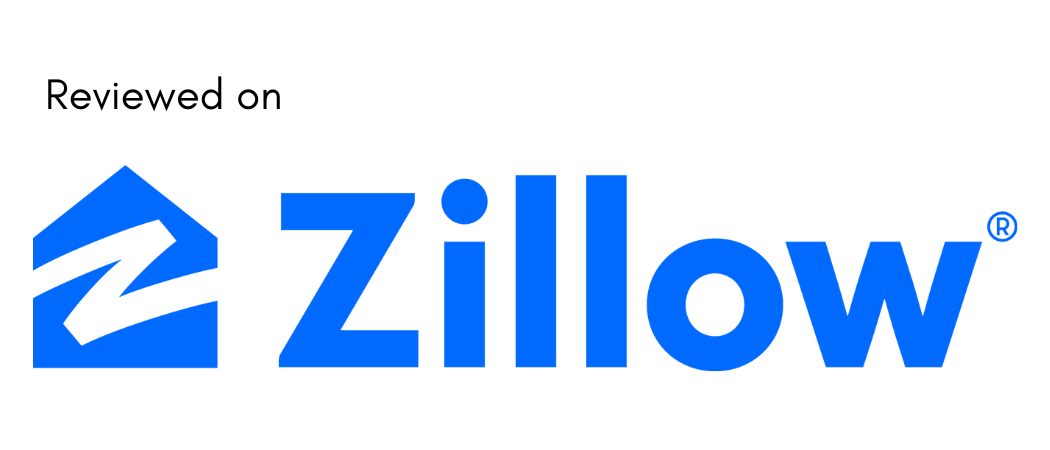 blackbrandy
Dave assisted us with the sale of our home in a market that was just beginning to bounce back. Unsure of just how much to list for, he was realistic on this crucial point and we ultimately sold with a price we were happy with. He guided us on staging, and had a super photographer who made our house look like a million bucks. He knows the areas he serves well. He cares about his clients knowing that the sale or purchase of a home is one of the biggest events in life. He even donates a portion of escrow to charity. So many things to rave about. You'll be in good hands.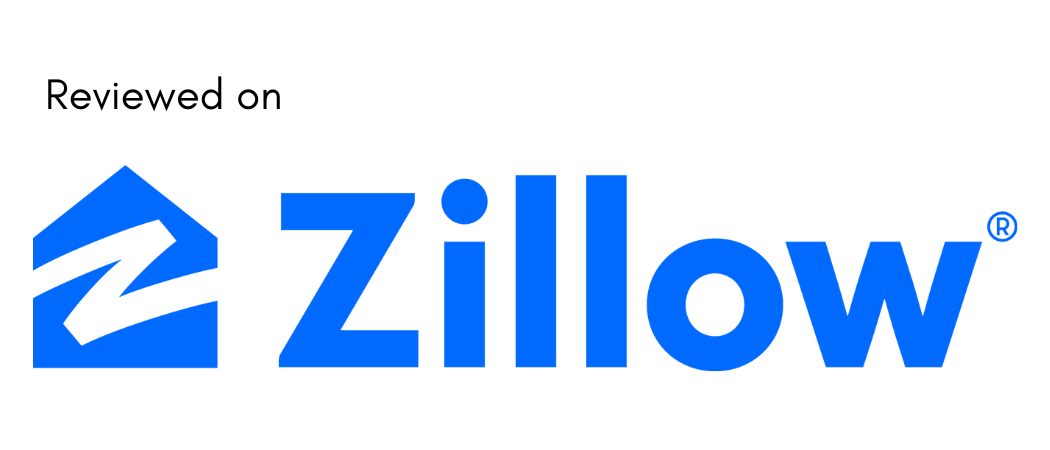 Kerry Lambert
Dave sold me my house back in 2001 - he took the time to get to know me and figure out what I was looking for. When I found the house of my dreams, Dave negotiated and we got a great deal. When it came time for me to move out of Oregon, I called upon Dave and asked him if I should sell it or rent it - He told me to keep it and RENT it. Dave could have easily told me to sell, he knew I would go with him as my agent, and he could have easily gotten a large commission for selling my house. I trusted him to find renters, and the ones he picked are amazing, they are taking care of the house and pay the rent on time. I do recommend Dave whenever someone asks me for a real estate agent.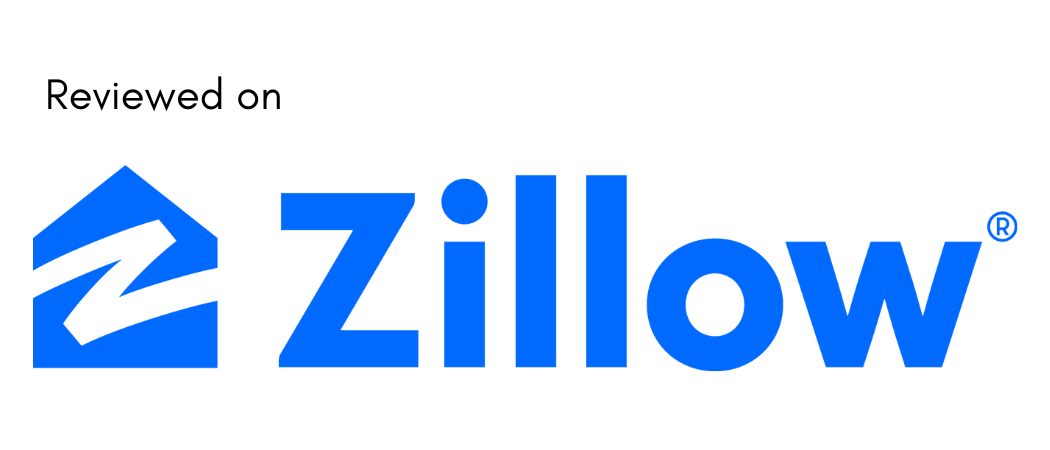 jeanniemargil
Over the past 15 years I have bought and sold 9 properties and have dealt with many realtors during that time period. Dave has best realtor thus far. He is extremely honest and extremely knowledgeable about the current and future real estate market. I was impressed with his humble and respectful demeanor. I had approached him about the value of my home approximately 1 year prior to deciding to sell and Dave remained respectful of my timeline and did not attempt to force me into a sale until I was ready. When the time came for the sale of my home, Dave assisted me with the staging of my home and not only SOLD MY HOME FOR THE HIGHEST PRICE PER SF EVER IN ROSSMOYNE BUT ALSO ASSISTED ME IN THE PURCHASE OF ANOTHER HOME IN THE NEIGHBORHOOD CONTINGENT ON THAT SALE!! I highly recommend Dave to anyone who is in need of an honest down to earth real estate person that delivers results!! Dave is now officially my personal real estate agent for life!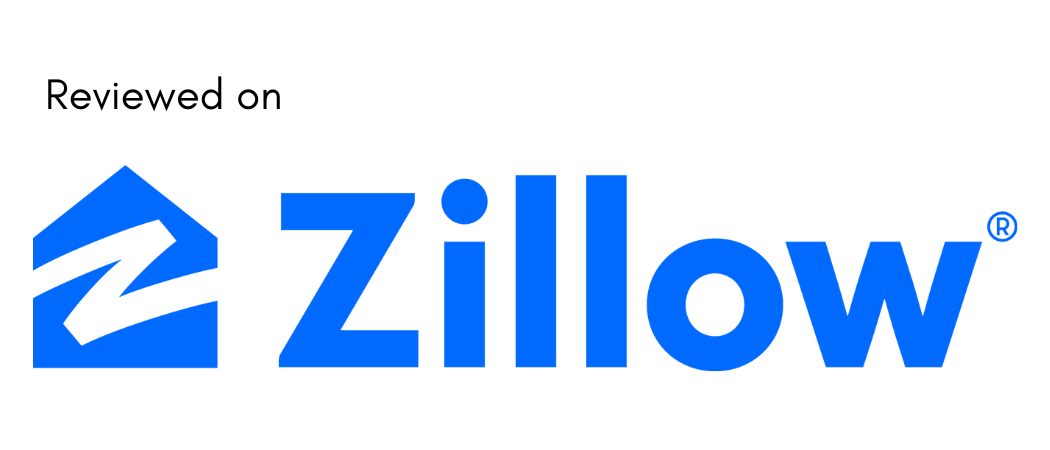 Tragus
Dave Robles has been my real estate agent for 20 years. He helped me find my very first home in Los Feliz in 1996. I knew when we first met, David and I would work well together and create a long lasting friendship for life. Not far after my first purchase he helped me to find two incredible income properties in the Atwater Village and Silverlake areas. I've held onto these properties for over 15 years. Just recently my family has decided to relocate and reinvest out of state. I called David right away. Within months he managed to list, sell and close (at our asking price) on two properties. So what do I think makes David such a great agent? The list is long! Impeccable customer service, attention to detail, incredible knowledge base of the Los Angeles real estate market including home types and values, great assistance in complicated real estate negotiations like 1031 exchange properties and relocation assistance for tenants. David is attentive and extremely available to his clients. He is a man of integrity and just an all around great person. I feel so fortunate to have him in my corner. You will not be disappointed!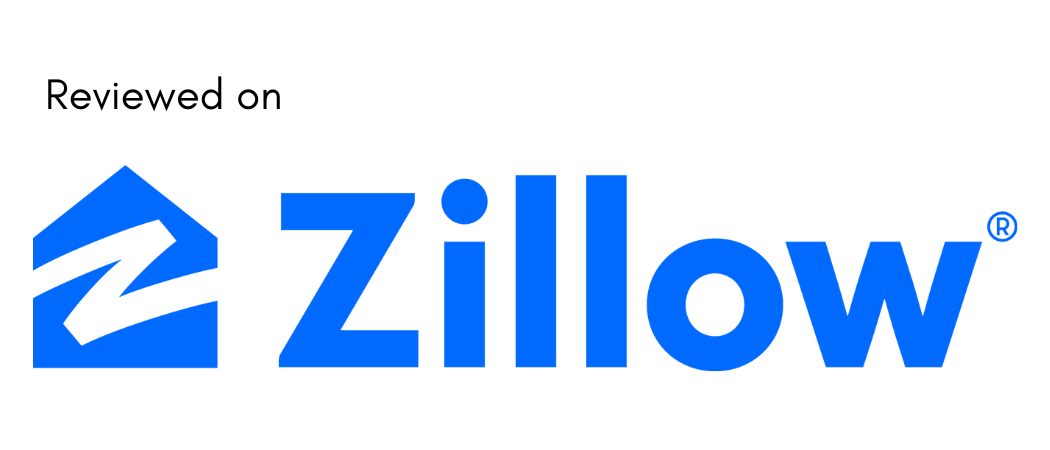 Lisa Kasberg
Dave was very knowledgeable about the history and trends of the neighborhoods that we were interested in (silver lake, highland park, glendale, burbank, alhambra, pasadena). He was always responsive by text message and would meet with us to tour properties just about whenever was most convenient for us. At our meetings, he asked probing questions about how we felt about the home, the key elements, and other insightful things that i never would have considered. There were even some homes that he steered us away from for good reason! His skill got us to evaluate the homes in such a way that when we finally found the ONE, we were sure of it! He negotiated on our behalf starting with a price that was actually lower than what we were thinking as the starting point and then helped us through the offer/counter-offer process. I felt confident with our decision with his help. Now, we are in a home that meets all of our needs at a price we could afford.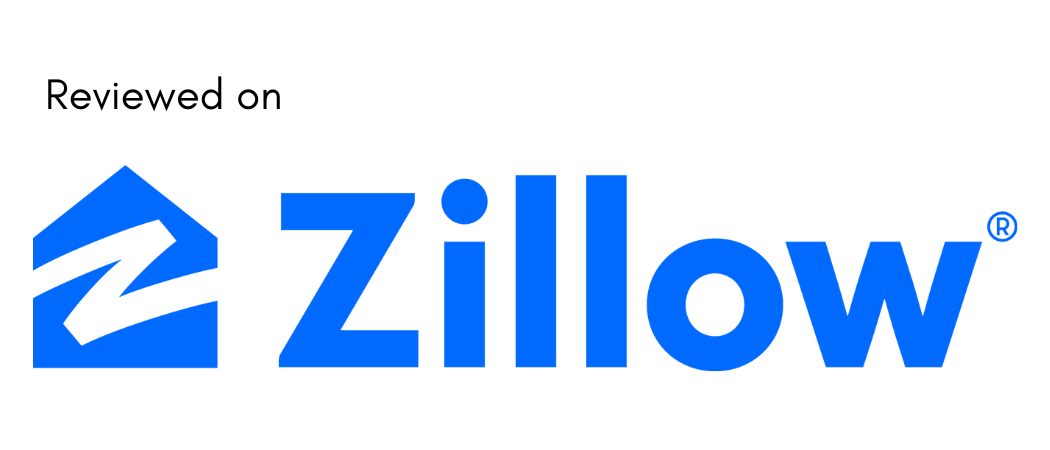 minakim7
We couldn't be happier with our realtor, Dave Robles. This is the second house he has helped us buy and the first house he helped us sell, and we will be using Dave forever. We had been planning on selling our house, but weren't sure we could find a house in our price range that we loved. Dave offered to take us out to see what kind of houses were for sale in areas we liked, and we fell in love with the second house we looked at. In the space of 2 weeks, Dave helped us buy our dream house (contingent on selling our house!) AND sold our house with multiple offers (on the first day it was for sale). It was the most magical, effortless experience and Dave was always available with great advice, guidance and support. We could not be happier and couldn't recommend Dave enough!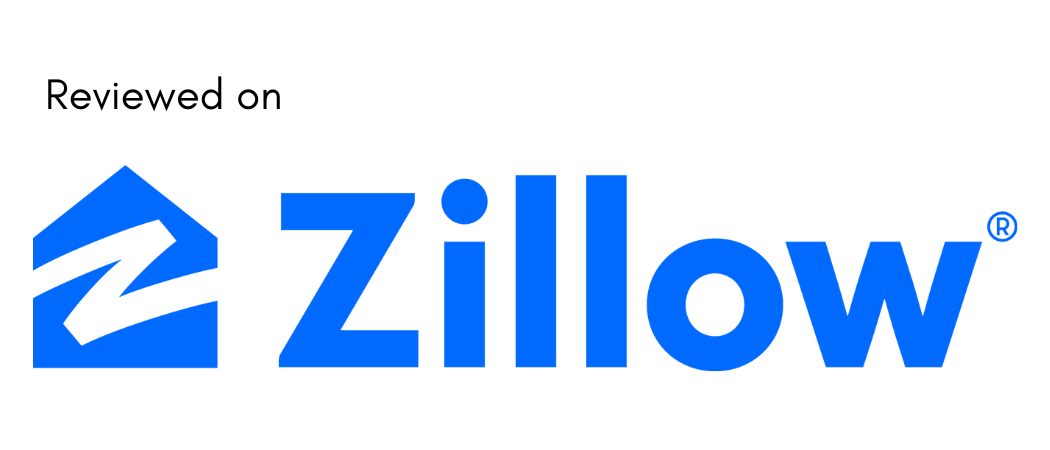 kirstipayne
Working with Dave on the huge endeavor of selling a house was a pure pleasure. We interviewed many agents who wanted to list our house at a lower price. We knew what we needed to make and Dave honored that. And we did make it! When he showed us the brochure he makes for every house he sells, we knew we found someone special. Dave's communication skills are fantastic. He was always super quick to respond and we always felt comfortable asking him anything and knew that his 20+ years of experience was woven into his answer. It was fun working with Dave. He's very relaxed and easy to be around which is a great way to be when going through the drama of selling a house. He talked my wife and I off the ledge more than once!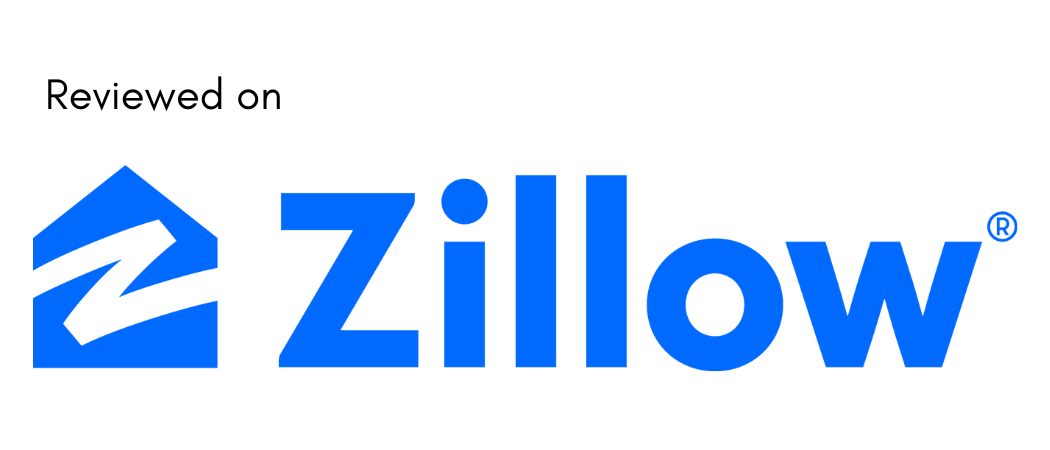 user8238979
We have worked with Dave on several transactions since 1998 and he continues to make us feel completely secure that the process will go well, timing will work out and we will get the best deal possible. The most recent was a high-end home and it went very smoothly. Before that, he led us through a horrendous short sale with extreme complications and he got it done in spite of all the bureaucratic mess. We just completed our 5th transaction with Dave and it went great as always.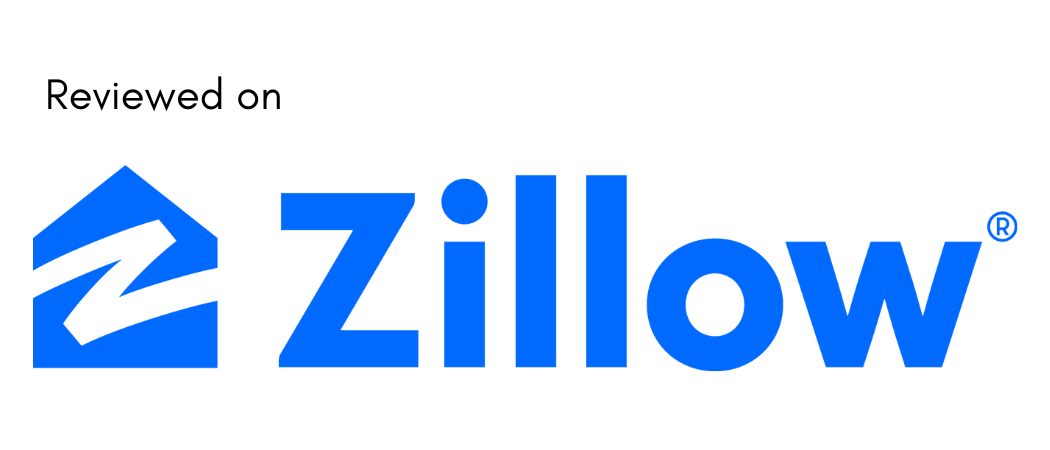 Ann Gray
Dave Robles was the agent who helped us find our first home in Silverlake. It took two years but during that time we never felt pressured and he never stopped trying to find exactly what we wanted. A home with views and a big back yard. Not only did Dave get us into our first home we also used him to sell that very house when my husband was transferred to the Bay Area. Even though the selling was much more stressful then the buying (not because of him) he was always there to answer any question I could have with out ever making me feel like my questions were dumb. He was also there as a person to vent and cry to when things were overwhelming me with my first home purchase and sale. His calm, cool, and relaxed style was a perfect fit foe us. He was truly unflappable. And his knowledge of the neighborhood was invaluable. We would use him again if we hadn't moved up north.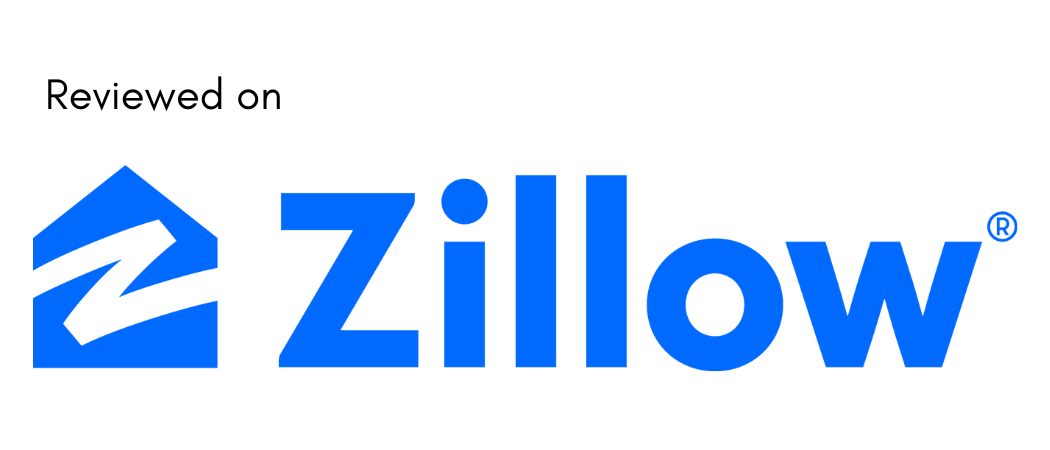 user9990328
Dave just helped me buy my first home. He made it seem easy! As a native Angelino he is not only familiar with Los Angeles but an expert on neighborhoods. He and his staff are very attentive and extremely knowledgeable about the entire home buying process. Dave provided answers when I needed them and great advice when I asked. I would highly recommend Dave for any LA home buying needs!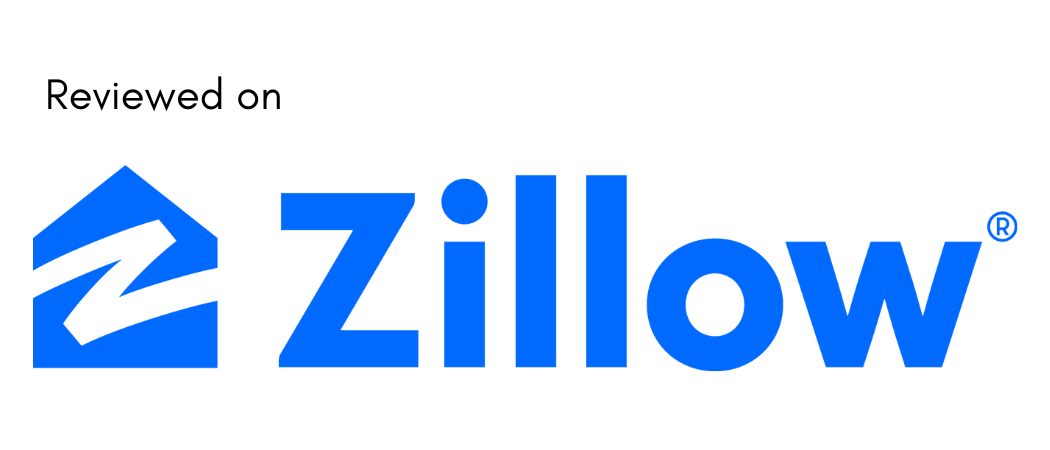 dmatf
David sold my home and helped me locate in another city close to my daughter and all of the businesses I would need close. The Condo met all my requirements. I found David very personable and professional in both transactions of selling and purchasing. He is an good listener and provided excellent service. I would recommend Dave Robles for your real estate needs.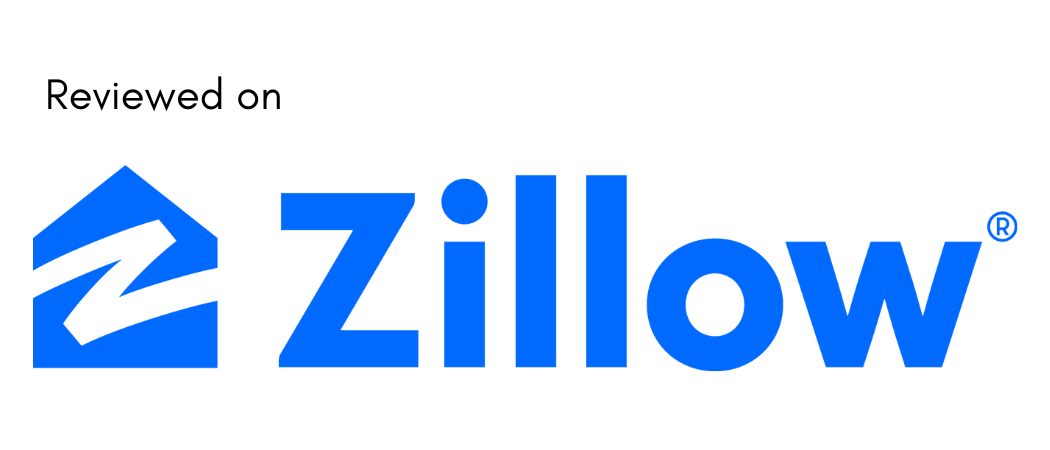 cjwong
Dave listed a house that he had sold me earlier last year. He did an excellent job for me which included immediately finding a new buyer when our original deal fell out of escrow. I felt Dave was always working to get the job done and always handled himself professionally.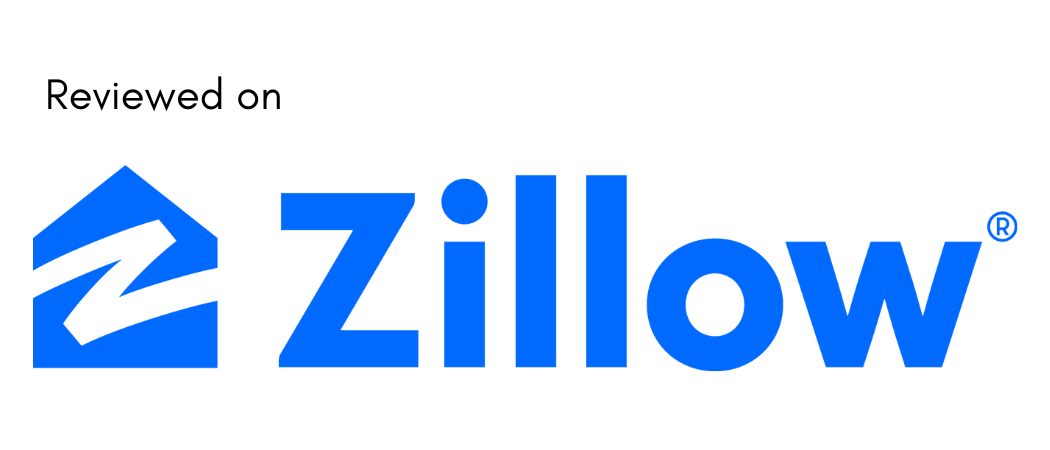 RayMar
Dave was extremely patient as we looked at what seemed like EVERY home in Silver Lake. Afer several days of looking, he found our dream home. He was great throughout the whole process.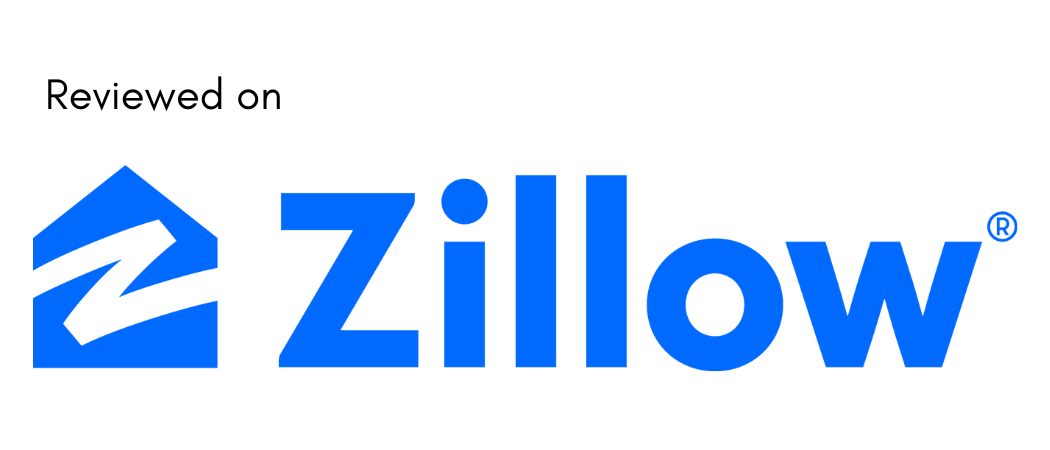 Anna Wilson